BACKGROUND CHECK & DRUG TESTING SERVICES
Background Check Services
Nevada Association of Employers is committed to providing you with a background service that focuses on speed convenience, and compliance in order to streamline your hiring process. To provide you with a world-class solution, we have partnered with AAIM Employers' Association.

For over a century AAIM has been helping employers hire, develop, and retain great people, build stronger employer communities, and create better workplaces that drive business growth. We are confident that AAIM will be able to simplify and automate your background process.
⇒ Speed – Average of 48-hour turnaround time
⇒ Responsiveness – 24-hour reply to inquiries
⇒ Security – Transport Layer Security (TLS) Encryption
⇒ Integration – Integrates seamlessly with other applicant tracking systems
⇒ Convenience – Secure online link allows applicants to input information directly into system
⇒ Compliance – Providing sample documents to assist you with FRCA compliance
⇒ NAPBS – AAIMCheck is fully accredited by the National Association of Professional Background Screeners
⇒ Variety – Array of background checking services available: social security trace, county/state/federal criminal record search, driving record, FACIS, E-Verify and I-9 Audit, and more!
Drug Testing Services
Nevada Association of Employers is dedicated to providing you with national testing facilities, easy scheduling for you and your employees, prompt results and great customer service, which is why we have partnered with AAIM Employers' Association and Alere eScreen®.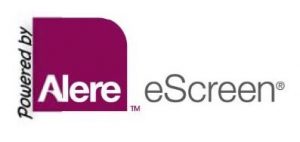 Since 1978, eScreen has been providing comprehensive substance abuse testing and occupational services that emphasize quality analysis and prompt results within an expansive network.
With eScreen you gain access to an extensive network of occupational health facilities ready to conduct your screening event. With 5 laboratories in the United States, they process more than 12 million specimens and distribute more than 10 million rapid devices each year.
⇒ Integrated – eScreen's software is integrated within the AAIMCheck platform
⇒ Fast – 5-panel urine negative results are delivered same day
⇒ Accessible – Nationwide network of more than 3,000 connected collection sites
⇒ Automated – Electronic chain of custody (COC) forms
⇒ Reliable – Laboratory licensure and certification
⇒ Proven – Some of the largest employers of the world are utilizing eScreen's eCUP
⇒ Variety – Array of substance abuse testing & occupational health services available: urine testing, oral testing, alcohol testing, physicals, and more!
---
Interested?
Review the Client Service Agreement (see below). This document outlines the rights and responsibilities related to the use of the background screening and/or drug testing services. Return the completed and signed Client Services Agreement to NAE at info@nevadaemployers.org or by fax to (775) 329-4125 for processing. Please do not send the Client Services Agreement to AAIM directly; this may cause a delay in processing.
If you have any questions regarding the terms of the Client Service Agreement, please contact NAE at info@nevadaemployers.org or (775) 329-4241.
Already participating? Log In
Join Our Mailing List
Sign up here to receive monthly email updates on the latest NAE news, HR issues, special events, training dates and more!