Description
Emotional Intelligence matters.
Whether you are aware of them or not, emotions are intertwined in everything you think, do, and say each day on the job, in your career and throughout your life. Emotional intelligence (EQ) is how you handle yourself and others on the job. Your EQ consists of four core skills:
| | |
| --- | --- |
| Self-Awareness | Awareness of your own emotions and tendencies and understanding your strengths and personal style opens doors for you to … |
| Self-Management | Management your reactions effectively by making better decisions and responding to challenges and opportunities productively. |
| Social Awareness | Awareness of the emotions of other people including unspoken cues and the mood in the room gives you the information you need to … |
| Relationship Management | Management relationship by building, strengthening, and deepening your connections with the people in your social network. |
People who develop their EQ communicate effective, handle stress well, make good decisions, handle conflict productively, are better team players, respond flexibly to change, influence others more, and provide top-notch performance.
Here's What You Will Do!
1.    Discover what EQ is and why it matters at work.

2.    Broaden your awareness of the role of your emotions in your job, your profession, and at your organization.

3.    Explore the four EQ skills in action: Self-Awareness, Self-Management, Social Awareness, and Relationship Management.

4.    Discuss real world examples and experiences, what works, what doesn't, and what to do next time.

5.    From the Emotional Intelligence Appraisal assessment results, understand your current level of emotional intelligence (strengths and weaknesses) and where to focus your development.

6.    Complete your own EQ Development Plan to include one EQ goal and specific EQ practice strategies that will help you achieve this goal.
Leaders from many Fortune 500 companies have participated in this training program. Don't miss your opportunity to be a part of this distinguished group of leaders. Register today!
Date:               Wednesday, June 21, 2017
Time:              8:30am – 5:00pm (breakfast & lunch provided)
Location:        NAE Offices
Presenter:      Cathy Norris, Sensational Leadership
Price:              $325 (includes course materials)
Registration closed.
Cancellation Policy – Cancellations received after Tuesday, June 13, 2017 are subject to a cancellation fee equal to the cost of the course materials (valued at $115). This cancellation fee will be deducted from your refund or credit amount.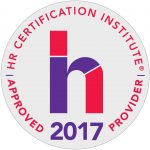 This activity has been approved for 6.50 HR (General) recertification credit hours toward aPHR™, PHR®, PHRca®, SPHR®, GPHR®, PHRi™ and SPHRi™ recertification through HR Certification Institute® (HRCI®). The use of this seal confirms that this activity has met HR Certification Institute's® (HRCI®) criteria for recertification credit pre-approval.
Details
2017-06-21 08:30:00
2017-06-21 17:00:00
UTC+0
MASTERING EMOTIONAL INTELLIGENCE
| | |
| --- | --- |
| Event Starts | Event Ends |
| 06/21/2017 | 06/21/2017 |
| 8:30am | 5:00pm |