EEOC SUES FOR DISCRIMINATION BASED ON ASSOCIATION
The Equal Employment Opportunity Commission (EEOC) recently filed a lawsuit against Chesapeake Montessori Foundation, Inc., an operator of a Montessori school in Maryland, for alleged discrimination based on association under the Americans with Disabilities Act (ADA).
The EEOC's lawsuit alleges that Chesapeake Montessori was aware that an employee, who held a teaching position, had a daughter with a disability and decided not to renew the teacher's contract. According to the EEOC, it did so because it felt that the daughter's disability, along with the COVID pandemic, might hinder the teacher's focus and commitment to her job. The school renewed the contracts of other teachers with less experience and tenure.
The EEOC's Baltimore Field Office Director, Rosemarie Rhodes, stated, "Chesapeake Montessori relied on stereotypes and assumptions when it refused to renew this teacher because of unfounded concerns over her daughter's disability, precisely the kind of conduct the ADA's associational discrimination provision was intended to prohibit."
While employers are well aware that the ADA prohibits discrimination against a qualified applicant or employee because of a disability in any aspect of employment, it is important to not forget that the ADA also prohibits discriminating against an applicant or employee because of their relationship or association with a person who has a disability. This means that employers cannot make adverse employment decisions based on unfounded concerns about a known disability of anyone with whom an applicant or an employee has a relationship or association. It's important to note that the ADA does not require a family relationship for an applicant or an employee to be protected by the ADA's association provision.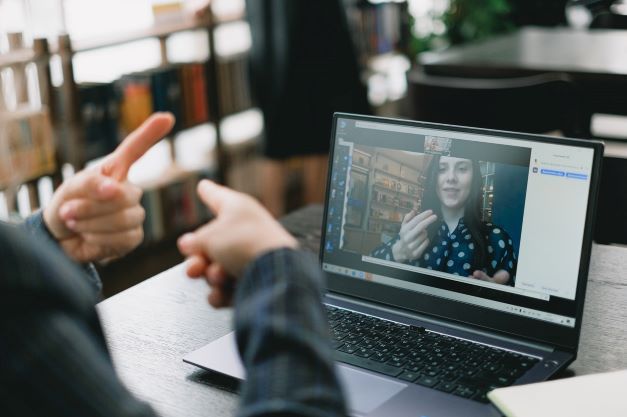 Some examples of conduct that is prohibited by the ADA that have been provided by the EEOC are:
Making an adverse employment decision based on concerns about the disabilities of people with whom the employee has a relationship or association;
Refusing to hire an applicant based on employer's belief that the applicant's need to care for his or her child with a disability will have a negative impact on the applicant's attendance or work performance;
Refusing to hire an applicant or terminating an employee based on the increased health insurance costs that are or will be caused by a spouse's disability; and,
Reducing the level of health insurance benefits an employer offers to an employee because their spouse has a disability, or subjecting an employee to different terms or conditions of insurance.
The ADA does not obligate employers to provide reasonable accommodations to a person because of their relationship or association with someone with a disability. An employer just needs to make sure that they are not treating the employee or applicant differently than other employees or applicants because of that individual's association with a person with a disability. The only individuals that are entitled to a reasonable accommodation in the workplace under the ADA are qualified applicants and employees with disabilities or those regarded as having a disability.
The lawsuit against Chesapeake Montessori Foundation, Inc. serves as a good reminder that the protections of the ADA extend beyond those applicants or employees with a disability. Employers play a vital role in fostering a workplace environment that is free from discrimination, where every individual is judged on their merits and abilities, without regard to who they associate with.
Join Our Mailing List
Sign up here to receive monthly email updates on the latest NAE news, HR issues, special events, training dates and more!