Conducting a workplace investigation is one of the most challenging aspects of human resources. While an investigation assists employers in identifying and resolving internal problems, it can also involve complex issues with greater threats of liability. Our team of experienced legal professionals can help employers navigate these challenges and determine an appropriate course of action. Whether you need a trusted advisor to guide you or an impartial party to conduct the investigation, NAE can help.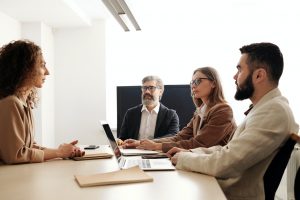 ---
To speak with a member of our legal team about how we can assist with your workplace investigation, contact NAE at 888.398.8092 or info@nevadaemployers.org.
Join Our Mailing List
Sign up here to receive monthly email updates on the latest NAE news, HR issues, special events, training dates and more!