Employee Engagement Surveys
Employee Engagement Surveys are an important tool in assessing your workforce
Studies show that when employees have the ability to share their opinions, morale and productivity increase, turnover decreases, and the business does better overall. The Nevada Association of Employers has several decades of experience conducting employee engagement surveys for Nevada businesses. You can rely on our survey specialists to provide you with an accurate assessment of your business.
When Should You Consider an Employee Engagement Survey?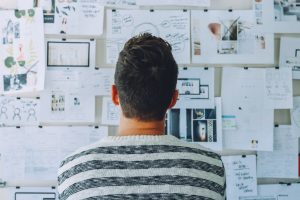 When employee turnover is high and/or morale is low
When you want to assess areas of strength and/or weakness
When you want to improve your operations or service quality
What You Can Expect from an Employee Engagement Survey?
A comprehensive view of your workforce and its engagement and/or satisfaction
A comparison to national benchmarks in 10 categories to assess where you stand
Highlight opportunities to improve service, quality, and productivity
Recommendations for corrective or preventative actions
Employee Engagement Surveys are facilitated by NAE's survey specialists—at your premises or online. Because the employee engagement survey is conducted by an objective third party, your employees can be assured confidentiality in their responses. NAE's survey specialists compile the results and provide your company with a report and recommendations for corrective actions, if any.
---
What Gets Surveyed?
The Employee Engagement Survey consists of 62 survey statements in the following categories:
Benefits → employees are asked about their satisfaction with employee benefits, and whether or not they perceive them to be competitive with those offered by other organizations.
Communication → employees' freedom to express their ideas, feelings, and opportunity they have to receive timely information measure the effectiveness of top-down communication.
Employee Commitment → employees are asked to assess their relationship with the overall organization and their commitment to the organization (i.e. how their work relates to the success of the organization, whether they would recommend the organization to others, and whether they intend to stay in the organization).
Employee Development & Recognition → employees assess their contentment in terms of advancement, promotions, and learning opportunities.
Executive Leadership Effectiveness → employee's evaluate executive leadership's reputation for integrity, fairness, openness, and concern for employees (i.e. employees' belief in the organization's willingness to make changes when issues are raised by employees).
Operational Effectiveness → employees appraise the general efficiency of operations, internal systems, and management efforts to work effectively.
Organizational Practices → employees evaluate the reasonableness and consistent enforcement of organizational policies.
Pay → employees assess the equity of pay—internal and external to the organization—and whether they perceive it to be competitive with pay offered by other organizations.
Supervisory Management Effectiveness → employees appraise their supervisor's management skills and ability to provide guidance, direction, training, and above all, leadership (i.e. how well the supervisor communicates, follows up on employee questions and suggestions, and gives employees the freedom to do their jobs).
Work/Life Satisfaction → employees are asked about their work schedule and workload, job satisfaction, and if they are able to balance work with their personal life.
To learn more about Employee Engagement Surveys, please contact us at 888.398.8092 or surveys@nevadaemployers.org.
Join Our Mailing List
Sign up here to receive monthly email updates on the latest NAE news, HR issues, special events, training dates and more!