EMPLOYING MINORS: RULES UNDER STATE AND FEDERAL LAW
Soon, schools will close for the summer. Along with pools, barbeques and vacations, many minors across the state will seek to earn spending money through summer employment. Employing minors presents an opportunity for organizations to simultaneously fulfill an increased need for staffing (particularly during the current labor shortage) while conferring a benefit to young people. Minors who obtain part-time employment may learn valuable job-related skills, develop a sense of responsibility and reliability, and learn principles of financial literacy. Some industries, including retail and restaurants, are increasingly relying on minors for staffing out of necessity. However, all employers should exercise caution, and comply with the limits placed on the employment of minors on a state and federal level.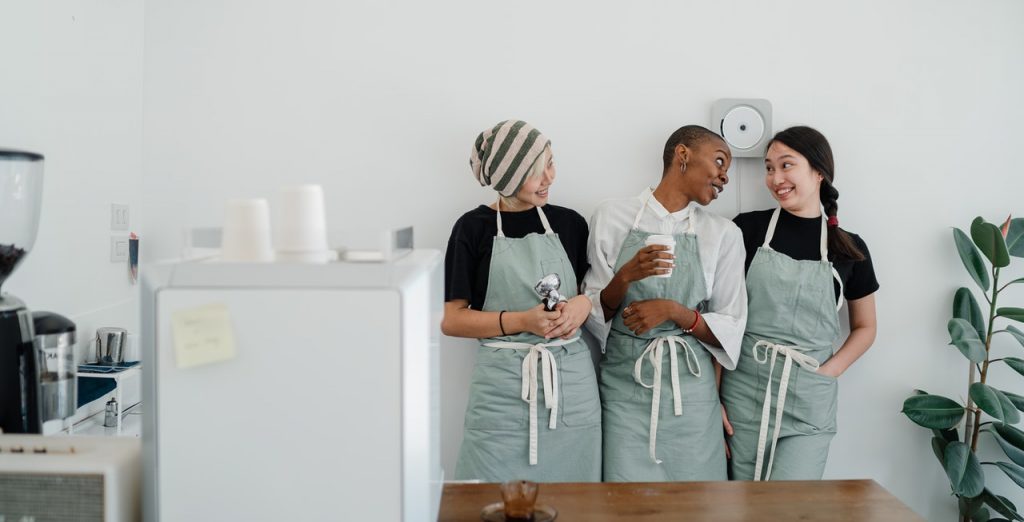 Please note that this article will address conventional "at-will" employment of minors, and does not intend to address limitations on employment contracts with minors.
The two primary sources of laws that Nevada employers need to become familiar with is the Fair Labor Standards Act ("FLSA") at the federal level, and Nevada Revised Statutes Chapter 609 ("NRS 609"), which governs the employment of minors on the state level. Both the state and federal statutes tend to address three groups of minors: those ages sixteen or seventeen; those who are fourteen or fifteen years old; and minors under the age of fourteen.
Restrictions on Minors Ages 16 and 17
Perhaps surprisingly, Nevada law places few statutory limitations on employment of minors sixteen years of age or older. No one may procure or consent to the employment of a minor:
in begging, receiving alms, or in any mendicant occupation;
in any indecent or immoral exhibition or practice;
in any practice or exhibition dangerous or injurious to life, limb, health or morals;
as a messenger for delivering letters, telegrams, packages or bundles to any house of prostitution or assignation;
in any public dance hall within Nevada where alcoholic beverages are dispensed; or
in any area of a casino where there is gaming or where the sale of alcoholic beverages is the primary commercial activity unless the minor is in the casino area to provide entertainment pursuant to an employment contract
In addition, in incorporated cities and towns, no person under the age of 18 years shall be employed as a messenger for a telegraph or messenger company for the distribution, transmission or delivery of goods or messages before 5:00 a.m. or after 10:00 p.m. of any day. In the same vein, federal law is similarly relaxed in its restrictions upon employment of minors ages 16 and 17. According to federal law, such minors may work for an unlimited number of hours so long as the job is not hazardous.
Restrictions on Minors Ages 14 and 15
State and federal laws regarding the employment of minors ages fourteen and fifteen are significantly more restrictive than those addressing minors ages sixteen and older. For instance, Nevada law expressly lists certain tasks, environments and industries wherein minors under the age of 16 cannot be employed, including:
the preparation of any composition in which dangerous or poisonous acids are used;
the manufacture of paints, colors or white lead;
dipping, drying or packing matches;
the manufacture of goods for immoral purposes;
any mine, coal breaker, quarry, smelter, ore reduction works, laundry, tobacco warehouse, cigar factory or other factory where tobacco is manufactured or prepared;
any distillery, brewery or any other establishment where malt or alcoholic liquors are manufactured, packed, wrapped or bottled;
any glass furnace, smelter, the outside erection and repair of electric wires, the running or management of elevators, lifts or hoisting machines, or oiling hazardous or dangerous machinery in motion; and
switch tending, gate tending, or track repairing.
Additionally, the Nevada Labor Commissioner has determined that employment of minors under the age of 16 in connection with the selling of any product, good or service is dangerous to the health or welfare of a child, if the solicitation for sale takes place: a) at the residence or place of business of the customer; b) in a public place; or c) from a vehicle. Accordingly, minors under the age of 16 cannot be employed in these capacities. However, the Labor Commissioner's determination does not prohibit such minors from solicitations for the sale of goods, products or services in connection with volunteering for a nonprofit organization, certain political activity, or newspaper delivery services.
Nevada and federal law impose divergent limits on the number of hours worked by minors under the age of 16. In Nevada, employees under the age of 16 can work a maximum of hours 8 per day, and 48 hours per week.
Curiously, federal regulations are more restrictive, prohibiting minors ages fourteen or fifteen from working more than 18 hours a week when school is in session, or 40 hours per week when school is not in session. Additionally, minors in this age range may not work more than three hours in any single day when school is in session, including Fridays. Finally, such minors may only work between 7:00 a.m. and 7:00 p.m. in any one day, except during the summer (June 1 through Labor Day) when the evening hour is extended to 9:00 p.m.
A good rule of thumb is that to the extent that there are conflicts in standards between state and federal law, the more restrictive standard prevails.
Restrictions on Minors Under the Age of 14
Under the FLSA, minors under the age of fourteen face significant obstacles to employment, though parents who happen to employ their children may avoid many of those obstacles. In Nevada, minors under the age of fourteen cannot be employed without the written permission for employment signed by a judge of the district court of the county of the minor's residence. Such employment will be prohibited during hours in which the public schools of the school district in which the child resides are in session, unless the child has been excused from attendance by the school district or by order of the juvenile court for the purpose of employment.
Penalties
While the foregoing restrictions are not necessarily complicated, the penalties for violations can be substantial. In Nevada, violations of Chapter 609 may subject employers to administrative fines (up to $2500 per violation), as well as criminal prosecution as a misdemeanor offense. Such fines may accrue per violation, not per minor affected by the violation. Thus, it is imperative that organizations who plan on hiring minors for employment are cognizant of the limitations and train their managers and schedulers.
As always, our experienced team of HR and legal professionals are available to address any questions or concerns members have regarding youth employment, and other employment-related issues.
Join Our Mailing List
Sign up here to receive monthly email updates on the latest NAE news, HR issues, special events, training dates and more!