Why Use NAE for Training?
One of the characteristics of a successful business is a well-trained staff. NAE offers businesses throughout the state of Nevada excellent training programs designed to ensure businesses can develop and maintain an effective workforce. NAE offers training programs for HR professionals, managers, supervisors, and all other employees. NAE makes its training programs available to members and non-members alike, but membership with NAE brings you these training programs at a discounted price.
NAE's training programs include structured training series, webinars, on-site training, special events, and panel discussions on a variety of relevant and timely topics for Nevada businesses. NAE also offers many free events as a benefit of membership with NAE.
| | | |
| --- | --- | --- |
| | Nevada Association of Employers has been recognized by HRCI & SHRM to offer recertification credit. | |
---
Training Formats Offered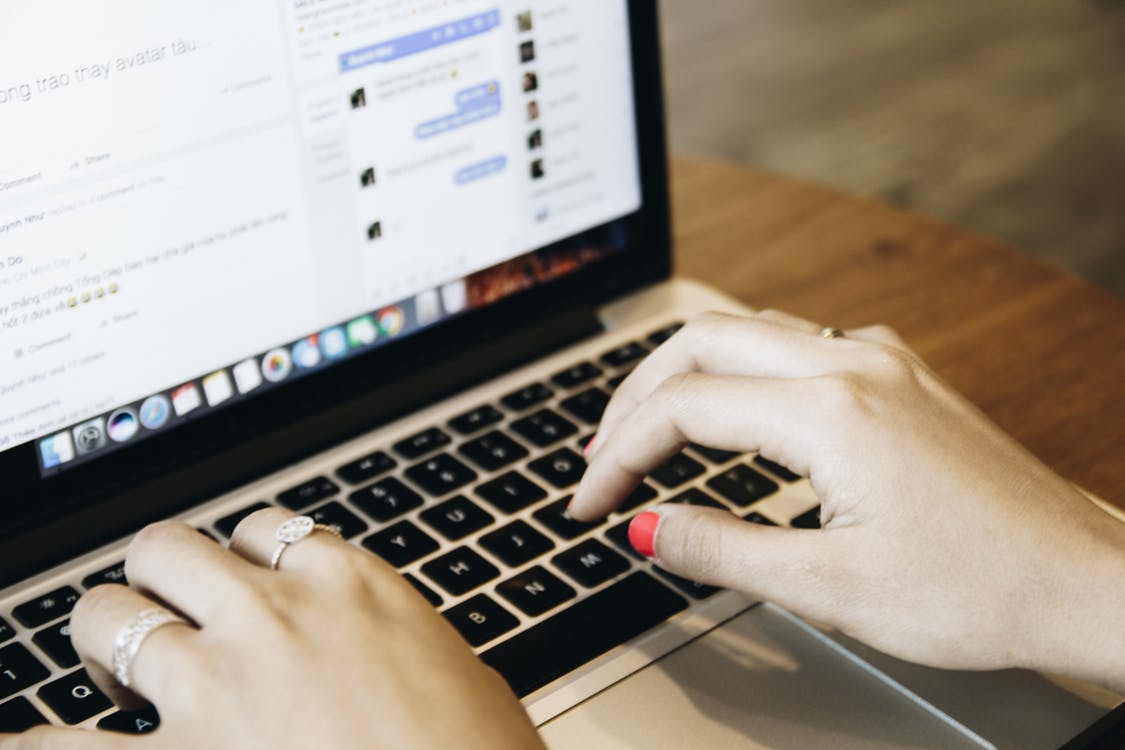 Structured Training Series
NAE's most popular training programs are our structured training series. Our Supervisory Skills: The Fundamentals and Supervisory Skills: Advanced Skills each total 8 hours of excellent training content taught by NAE professionals and skilled training partners. Topics in these training series include: discipline and discharge, performance management, conflict resolution, wage and hour, communication, workplace harassment, and more.
Webinars
NAE offers training from the comfort and convenience of your own office. Webinars allow you to listen and discuss relevant topics with a subject matter expert without taking time away from the office. Webinars generally run 1 to 2 hours.
On-Site Trainings
NAE offers a variety of topics that can be delivered right to your location. Depending on the topic your company chooses, the on-site training can range from 1 to 4 hours. We are happy to accommodate your needs whether it is at our business or yours.
Free Events
NAE partners with employment and labor law experts, federal and state agency representatives and the like to offer free events on a variety of topics to keep you informed on topics of the day and other important updates to keep you and your business in the loop. NAE continually updates its current training programs as well as offering new training programs and events so you can get the most from your NAE membership.
Check out our Calendar for our latest training offerings and special events. For more information about our training programs, contact training@nevadaemployers.org.
---
Training Topics
The Nevada Association of Employers is proud to offer a variety of training options for Nevada employers and supervisors. These trainings can aid employers and supervisors with better understanding regulatory laws, how to troubleshoot uncomfortable supervisory situations, how to strengthen leadership skills and so much more!
NAE makes it easy for Nevada employers to get the training they need for themselves and their employees. We offer trainings via webinar, at our NAE office and on-site (your office / warehouse / facility). Remember that we have the ability to travel to your location in Nevada, whatever that may be!
The cost of each training depends on several factors, including topic, location, duration and any requested modifications.
Once you have identified the type of training you would like to attend, visit our Calendar to register. Don't see an upcoming date for the session you want? No problem! Give us a call at (775) 329-4241, email us at training@nevadaemployers.org or use our contact form to schedule a training session just for your business.
NAE offers the following trainings (listed in alphabetical order):
Friends, Fragrances & Fraud: How to Have Difficult Conversations
Fundamentals of FMLA
Handling Wage Claims
HR 101 for Business Webinar
HR 7-7-7 Webinar Series
Managing Conflict in the Workplace
Marijuana & The Workplace
Preview: 2019 Legislative Session
Reasonable Suspicion Drug & Alcohol Testing
Setting Up & Maintaining Personnel Files
Supervisory Skills: Advanced Skills
Supervisory Skills: Bootcamp
Supervisory Skills: The Fundamentals
Unemployment Administration
Wage & Hour
Webinar: NAE Member Benefits
"Women Who Make a Difference" Leadership Series
Workplace Harassment
Workplace Violence Prevention
Don't see the topic that you want covered?

Contact

us and let us know. Some of our most successful trainings were developed in response to member and non-member solicitations.
Not a member yet? Calculate the cost to join NAE

here

.
Want to become a member? Sign up

here

.
FRIENDS, FRAGRANCES & FRAUD: HOW TO HAVE DIFFICULT CONVERSATIONS
Some conversations are difficult. How do you approach an employee who has a hygiene issue that is interfering with work? What is the best way to discipline a subordinate that you consider a friend? What do you do when you find out that one of your best employees lied on their employment application? Most employers know what they cannot say or do legally in these situations, but do not know how to have these conversations practically.
Don't avoid addressing these issues because you do not know the best way to approach them.
This training is designed to give managers, HR professionals, and business owners practical tips and tricks based on real life scenarios that NAE has been asked to address. We want to help you handle these tricky situations in the best way possible. We want you to avoid legal liability and maintain positive employee relations.
Employee relations can be hard – we get that. Let us help you make it easier.
TRAINING DURATION: 1 hour
FUNDAMENTALS OF FMLA
The Family & Medical Leave Act (FMLA) is a federal law that provides eligible employees with job-protected leave in certain circumstances.
Employers often find it difficult to administer because it's requirements can be confusing and eligibility is not always clear. It's important for employers to understand FMLA and their responsibilities because failing to administer it properly can expose the organization to significant legal liability.
This training will break it down to its fundamentals; making it easy to understand and (hopefully) easier to administer.
Topics Covered
Eligible employees
Qualifying reasons for leave
Military FMLA leave
Intermittent vs. continuous leave
Employer & employee notice requirements
Job restoration
Certification & fitness for duty
Prohibited employment actions
and more!
Who Should Attend
HR Professionals
Managers & Supervisors
Company leadership
TRAINING DURATION: 2 hours
HANDLING WAGE CLAIMS
You have received a wage claim from a former employee alleging that you haven't paid him/her appropriately or timely. Do you know what to do next? Do you know what your rights and obligations are? This training will cover everything you need to know about handling a wage and hour claim–from responding to the initial allegations to participating in a hearing before the Labor Commissioner (should it ever get that far). NAE wants you to be prepared.
TRAINING DURATION: 1 hour
HR 101 FOR BUSINESS
Learn the basics of human resources from culture to compliance in this training. Find out the answer to the questions: What is culture? Why have a handbook?  And what goes into a personnel file, anyway?
TRAINING DURATION: 1 hour
HR 7-7-7 WEBINAR SERIES
This three-part webinar series addresses the three most important areas of HR—hiring, leaves of absence, and termination. Each 90-minute webinar will cover the seven key issues of each area that you need to know and will provide you with the opportunity to ask questions and engage in a discussion with the presenter and fellow webinar participants.
This webinar series is taught by subject matter experts, including employment law attorneys and HR professionals with over 30 years of experience.
HIRING – The 7 Do's & Don'ts
Presenter: Rob Parker
LEAVES OF ABSENCE – The 7 Types and Their Pitfalls
Presenter: Victoria Oldenburg, Esq.
TERMINATION – The 7 Steps Before You Terminate
Presenter: Thoran Towler, Esq.
Whether you are new to HR or find many of your job duties involve HR, this three-part webinar series is for you. Don't gamble with your HR knowledge. Register today!
TRAINING DURATION: 4.5 hours; 3 sessions at 1.5 hours per session
MANAGING CONFLICT IN THE WORKPLACE
Conflict in the workplace is unavoidable — especially in a leadership role. You can try and avoid it (which is not recommended), but you cannot escape it. The ability to recognize conflict, understand the nature of conflict, and to be able to bring about a quick resolution to conflict will serve you well.
This 4-hour workshop will provide you with the skills needed to effectively manage conflict in the workplace. This workshop delves into the types of conflict we encounter in the workplace and provides practical guides for assessing and dealing with real life conflict situations. Applying existing tools and established processes, workshop participants will learn how to address conflict when it occurs and prevent conflict in the future, including how to be a respectful, neutral, and supportive moderator of workplace conflicts.
This workshop is designed for supervisors/managers, HR professionals, or any other employee who finds themselves dealing with conflict in the workplace — whether it involves other employees or themselves.
TRAINING DURATION: 4 hours
MARIJUANA & THE WORKPLACE
Since 2012, 10 states (and Washington D.C.) have passed laws permitting the use of recreational marijuana. Nevada did so in 2017. Medical marijuana use is permitted in more than half the states (and Washington D.C.). Nevada was one of the earliest states to allow medical marijuana use.
Employers—whether they like it or not—have to deal with marijuana. It has become a major issue and, unfortunately, is not likely to go away anytime soon.
Do we include marijuana on a pre-employment drug screen? What do we do when someone tests positive for marijuana during a random drug test? Should we revise our drug testing policy to include medical marijuana?
These (and countless others) are questions NAE gets on a near daily basis. Let us help you clear the air. This training will cover the latest developments in state and federal law regarding medical and recreational marijuana; discuss what rights and obligations employers have related to marijuana; and provide guidance on how to address common employer issues.
TRAINING DURATION: 1 hour
PREVIEW: 2019 LEGISLATIVE SESSION
The 2019 Legislative Session is set to begin February 4, 2019.
Each legislative session brings about a variety of new laws. Sometimes these new laws result in added obligations for Nevada employers or additional protections for Nevada employees. It is important to stay up-to-date on the bills being considered—and how they may impact your business—before they reach the Governor's desk.
Will minimum wage be on the docket again this year? How will the legislature tackle marijuana and employment? Is "ban the box" on its way for private employers? Will paid leave become a requirement in Nevada? Join NAE and our distinguished presenters for a preview of the 2019 Legislative Session.
TRAINING DURATION: 1.5 hours
REASONABLE SUSPICION DRUG & ALCOHOL TESTING
As any employer knows, having a safe, healthy, and productive work environment is important to business success. Having employees who are under the influence of drugs or alcohol while on the job poses serious health and safety risks. So, what should you do if you suspect that an employee is under the influence of drugs or alcohol while at work? Reasonable suspicion drug testing is performed when there is evidence or reasonable cause to suspect an employee of drug use or alcohol misuse. Since reasonable suspicion drug testing is discretionary, it is important to have careful, comprehensive supervisor training to ensure consistent application across the workforce.
This training covers the signs and symptoms of drug use and alcohol misuse/abuse, best practices for conducting reasonable suspicion drug testing, and other drug testing issues, including the effect of the legalization of medical and recreational marijuana in Nevada. At the end of the training, participants will have a better understanding of what to look for, how to document reasonable suspicion, and what steps to take to ensure the company can maintain a safe and productive environment.
TRAINING DURATION: 2 hours
SETTING UP & MAINTAINING PERSONNEL FILES
When was the last time you did an audit of your personnel files? Are you unsure what you should be maintaining in personnel files and for how long? Are there things in your personnel files that shouldn't be in there or should be maintained somewhere else? This webinar will help you sort out the good, the bad, and the ugly of personnel file maintenance. We want to make sure your files are set up correctly and that they stay that way.
TRAINING DURATION: 1 hour
SUPERVISORY SKILLS: ADVANCED SKILLS
Our Supervisory Skills: Advanced Skills four-week training series explores the supervisory "soft skills," including leadership, team building, communication, and conflict resolution.
The leadership module focuses on the various leadership styles, including the strengths of each leadership style as well as discusses the traits in each leadership style that derail supervisors from high performance, and the contexts in which each leadership style works best. Participants will take a leadership style assessment to determine which style they fall into.
The team building module provides perspective on the diversity of your workforce and how to facilitate engagement of diverse team members on projects. This module includes demonstrations of team building exercises.
The communication module focuses on effective communication with and among employees, including the importance of listening for supervisors. Participants will identify their own listening style and review the strengths and weaknesses of each style. This module will also go over communication-related anxiety and ways to reduce anxiety in meetings and presentations.
The conflict resolution module focuses on the sources of workplace conflict and conflict handling styles. This module will include practice with communication strategies that have been proven to help resolve conflicts between employees.
TRAINING DURATION: 8 hours; 4 sessions at 2 hours each session
SUPERVISORY SKILLS: BOOTCAMP
Supervisory Skills: BOOTCAMP is a comprehensive training program designed to address the areas that affect Nevada businesses the most. This one-day intensive training bootcamp covers the essentials—what supervisors/managers need to know to mitigate the risks of running a business and managing employees.
At the conclusion of the training bootcamp, participants will have greater insight into their roles as supervisors/managers within the organization, a deeper understanding of the laws applicable to employers in Nevada, and best practices in dealing with some of the most difficult situations supervisors/managers face.
Supervisory Skills: BOOTCAMP is designed for current supervisors/managers, newer HR professionals, small business owners, and anyone else who would like a better understanding of the rights and obligations of being an employer in Nevada.
Topics covered in this intensive training bootcamp include employment law, workplace harassment, wage and hour, discipline and discharge, and reasonable suspicion.
TRAINING DURATION: 5 hours
SUPERVISORY SKILLS: THE FUNDAMENTALS
The Supervisory Skills: The Fundamentals training series is designed for current supervisors/managers as well as those employees slated for supervisory positions in the future. Topics in this training series include: discipline and discharge, workplace harassment, employment law, wage & hour, performance management, and reasonable suspicion.
The employment law module provides an overview of the following major employment laws: Equal Pay Act, Title VII, Age Discrimination in Employment Act (ADEA), Pregnancy Discrimination Act, Americans with Disabilities Act (ADA), Family & Medical Leave Act (FMLA), Uniformed Services Employment and Reemployment Rights Act (USERRA), ADA Amendments Act, Genetic Information Non-Discrimination Act (GINA), and Lilly Ledbetter Fair Pay Act.
The wage and hour module provides an overview of the Fair Labor Standards Act and Nevada Chapter 608.
The workplace harassment module provides an in-depth review of the laws applicable to workplace bullying and sexual harassment.
The discipline and discharge module provides guidance regarding employee discipline and discharge, including types of disciplinary action, documenting discipline, and best practices.
The reasonable suspicion module provides an overview of reasonable suspicion drug testing, including the indicators of drug use and alcohol abuse.
The performance management module provides guidance on employee performance, including communicating employee performance expectations and providing feedback.
At the end of the series, attendees will have an understanding of the laws applicable to their roles as supervisors and/or managers and what best practices are in each of the topic areas.
TRAINING DURATION: 8 hours; 4 sessions at 2 hours each session
UNEMPLOYMENT ADMINISTRATION
You have received an unemployment claim from a former employee. Do you know what to do next? Do you know what your rights and obligations are? This training will cover everything you need to know about handling unemployment claims, including best practices to increase the likelihood of a favorable outcome. This training is designed for members who handle their own unemployment as well as those who participate in our unemployment administration program.
TRAINING DURATION: 1 hour
WAGE & HOUR
Do you understand Nevada's two-tier minimum wage? Are you providing your employees with their required meal and rest breaks? Do you know when overtime applies to your employees and when it does not? Are you a little unsure when you have you provide the final paycheck to an employee who quits versus one that you terminate? This training will cover all of that and more. This is an area where employers can get themselves into trouble and its easily preventable. Join us if you are new to HR or want a refresher to ensure you are doing everything you should be doing.
TRAINING DURATION: 1 hour
WEBINAR: NAE MEMBER BENEFITS
Do you know everything you get with NAE membership? Most people know about our HR Hotline, but NAE offers many other products and services that are valuable to Nevada businesses. Are you utilizing all the resources that NAE makes available? Find out by attending this 30-minute webinar.
Learn how to take advantage of all of the great benefits that come with NAE membership, including accessing sample forms, policies, job descriptions, etc. through our Member Portal, participating in our surveys to get valuable pay and benefits data, discounted access to training and special events, and so much more!
TRAINING DURATION: 0.5 hours
"WOMEN WHO MAKE A DIFFERENCE" LEADERSHIP SERIES
This is a unique leadership series for women based on academic research into women's experiences in the workplace.  During this four-part series, participants will learn how perceptions of the effectiveness of women leaders is shaped by communication skills, leadership styles, presentation abilities, and interpersonal skills.  Participants will also discuss and practice tools and techniques to help them become more effective and successful in attaining their professional goals.
Workshop 1: Women's Leadership Styles
Includes an assessment test of personal leadership style and discussion of results, information about the latest research on perceptions and attitudes toward women leaders that can help shape leadership understanding and responses in different work contexts.  Popular books and current media about today's top women leaders will be used to generate discussion.
Workshop 2: Understanding Gendered Communication Styles
Men and women are likely to choose different interpersonal responses to the same problem or situation. Find out what these are and why this happens.  Men and women also have different frameworks for measuring success of daily interactions.  When these frameworks are understood, a more positive, focused workplace will result.
Workshop 3: Negotiation & Conflict Resolution Skills for Women
We know that women make less money than men at the same jobs, and there is considerable research to draw on to understand what happens when men and women are "at the table" in a negotiation.  Women can learn more assertive negotiation skills and be more aware of their image as they negotiate for themselves, their employees, and their companies.  Assertive and clear communication is also a requirement for handling conflict in the workplace in a productive manner.  Strategies will be learned and practiced by group.
Workshop 4: Career Development Techniques for Women Managers
Take control of your professional image inside and outside of your workplace.  LinkedIn is an effective networking platform, and its features (not just your "profile") will be explained and demonstrated.  Visibility, expertise, and cooperation will be discussed as part of creating a tailored, professional career development plan based on research about women's preferences and styles.
The series is taught by Dr. Larissa Faulkner, who is a published researcher in the area of gender and communication.  As a professor she has taught Gender and Communication and Gender in the Media courses at such places as the University of Iowa and McMaster University. During her career, she has worked with women all over North America to empower them to find their personal strengths and confidence as leaders.
TRAINING DURATION: 2 hours per workshop; 4 workshops total
WORKPLACE HARASSMENT
Bullying and harassment continue to be issues pervading the workplace. With the #MeToo movement, there has been increased attention on sexual harassment by both employers—who want to avoid their own Harvey Weinstein scandal—and the regulators who enforce the laws governing discrimination in the workplace. This training provides an in-depth review of the laws applicable to workplace bullying and harassment, examples of what not to do based on recent court decision, and best practices for handling complaints of workplace harassment.
TRAINING DURATION: 1 hour
WORKPLACE VIOLENCE PREVENTION
Maintaining a safe working environment can be a challenge. Workplace violence is increasingly in the headlines and its affects can be felt across the business. This training is presented to help employers learn how to prevent workplace violence before it occurs and react to it if and when it happens. Join us to learn how to keep your employees safe in the workplace.
TRAINING DURATION: 1.5 hours
Don't see the topic that you want covered?

Contact

us and let us know. Some of our most successful trainings were developed in response to member and non-member solicitations.
Not a member yet? Calculate the cost to join NAE

here

.
Want to become a member? Sign up

here

.
Join Our Mailing List
Sign up here to receive monthly email updates on the latest NAE news, HR issues, special events, training dates and more!