By: Amy Matthews
There's some chatter lately about changing trends when it comes to managing performance and retention for employees. The annual performance review (with the obligatory raise) is on its way out the door for many companies. Even quarterly reviews are losing some steam. Instead, companies that are in touch with their culture are taking the time to conduct what is known as a stay interview.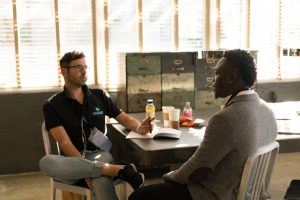 What's a stay interview, you may ask?  It's like an exit interview, before it gets that far. Why would you wait for a good employee to leave to find out what would have made them stay? A recent article in Forbes (7/21/2018) puts it eloquently: "Exit interviews are common but too much like talking to cows about why they left the barn."
We know employees leave their boss/manager, not their company. It behooves us as employers to take the temperature of our most valued assets on a regular basis. Once we know the degree to which our employees are suffering, act quickly, and get treatment.
Case in point — you've hired an AP Clerk. This employee is efficient, personable, and does the job of two people.  The company promotes from within and you can see a bright future with this employee. However, the Controller, who supervises the AP Clerk, is moody and difficult to work with.  This has been overlooked in the past, but now we have a personality clash, and some issues start popping up.
About 3 months in, the AP Clerk isn't looking forward to coming to work anymore.  She starts calling out, coming back late from lunch, taking excessive breaks and eventually she hands in her 2-week notice. HR sits with her for the exit interview and all of the issues with her supervisor come out.  But, it's too late. She is already out the door.
Since we know that turnover costs roughly 20% of annual salary and the AP Clerk made $30,000 per year, this oversight just cost the company $6,000, and now the job hunt begins again.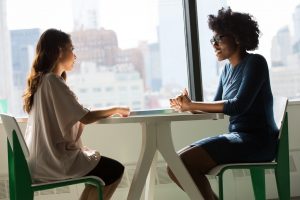 Here are some stay interview questions that could have prevented this scenario:
Why do you enjoy coming to work here every day (or why not)?
What tasks do you enjoy performing and why?
What bothers you most about your job?
If you didn't have to work, would you still show up (why or why not)?
Have you thought about leaving? What made you stay?
How can we best show you our appreciation? (This will show what motivates the employee.)
The stay interview can be a quick, 15-minute check in, or a lengthier conversation. These are best conducted between managers and their teams, but HR can also play a role here.  This will depend on your structure and schedules. Stay interviews are not tied to monetary rewards. Rather, this is an opportunity to hear your employee, a chance for your employee to be heard, and, in general, keep the culture and performance at their best possible levels.
Join Our Mailing List
Sign up here to receive monthly email updates on the latest NAE news, HR issues, special events, training dates and more!