BEST PRACTICES FOR VIRTUAL INTERVIEWS
As we go further into the 21st century (pandemic notwithstanding), we need to adapt to technology and the way business is conducted now and in the future. Some of us remember watching the Jetsons as a child, and thinking it was so cool to be able to talk to people "on the TV." Now, video calls are a reality, and even becoming a norm. We use them for business meetings as well as employment interviews.
Many recruiters and international employers are used to utilizing video calls for interviews and have been doing so for some time. However, the pandemic has gotten everyone into the habit of the virtual interview. Instead of continuing to wing it, below are some best practices for conducting virtual interviews.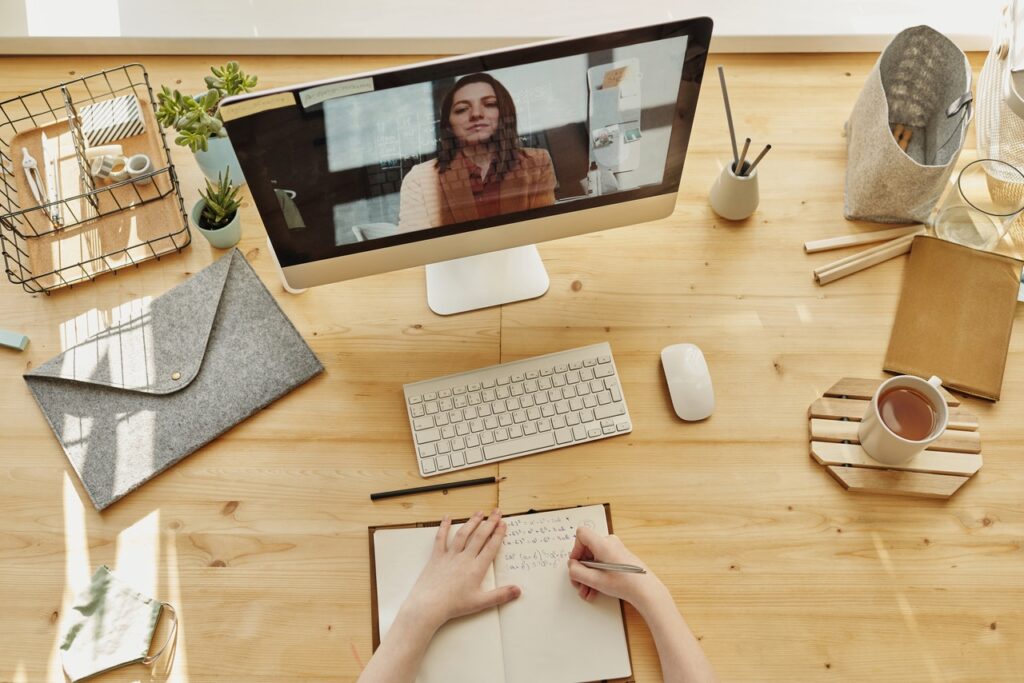 Have a process:
From scheduling the interview to getting online, make sure you have a consistent process. What program will you use to conduct the interview — Zoom, WebEx, Microsoft Teams, or some other service? Will you send a calendar invitation or simply provide the information to participate by email? How much time should be allotted per interview and how much time between interviews if you are conducted multiple in the same day? What is the expectation for appearance and background during the interview? Will you call in by telephone or use the microphone and speakers on the computer? How do your names appear?
Share information:
If more than one person will be participating in the virtual interview, let the candidate know who else will be on the call and what their roles are in the hiring process. Provide their contact information.
Check the technology:
Can your candidate use the program you are using to conduct the interview? If not, what is the backup plan? I recommend providing a phone number in case of a disconnect, connectivity issues, or an inability to sign on. Do you have a good internet signal? What about cyber security? Is there a password?
You should plan to sign in 5-10 minutes early to check to make sure the audio and video is working as expected. Allow 3-5 minutes after the start time to allow for "virtual traffic." Remember, some systems take longer than others to get signed on and audio tested.
Pick a good space:
If you are working from home, do your best to have a background that is professional. If you do not have a designated office space, find a place that is neutral without distractions. Your messy kitchen counter does not belong in the job interview. Check your lighting so that you are neither hidden in shadow or too brightly illuminated. If lighting is poor, consider using a ring light — they are great for this purpose.
Use standardized questions:
To avoid discriminatory pitfalls, just like you would during an in-person interview, make sure your questions are ready and focused on the ability of the candidate to perform the job.
Pitch the company (video, picture, story):
Interviews are not just an opportunity for you to learn more about the candidate. It's also an opportunity for the candidate to learn more about you. If you have the time and the ability, a short video or, at the very least, some pictures and history of the company go a long way toward letting the candidate get familiar with your business. Demonstrate why they would want to work with you.
Maintain professionalism:
You may be online but remember to be professional. While most of us have made concessions for pets on camera, and kids interrupting, do your best to find a time and place that is quiet. You want to give your focus to the candidate. Dress appropriately. Remember, this is still an interview. Keep interruptions to a minimum by turning off the cell phone and silencing email or instant messaging notifications.
While it is true that much can be gained from that handshake and face-to-face meeting, the virtual interview is here to stay. Create your processes and make sure your technology is sound, and you will be well on the road to having (and providing) a great virtual interview experience.
Join Our Mailing List
Sign up here to receive monthly email updates on the latest NAE news, HR issues, special events, training dates and more!