MEMBER SPOTLIGHT: GIRL SCOUTS OF THE SIERRA NEVADA
The Nevada Association of Employers would like to take a moment to spotlight one of our many distinguished member organizations: Girl Scouts of the Sierra Nevada.
Girl Scouts of the Sierra Nevada (GSSN) is 6,600 members strong across northern Nevada and have been a proud member of NAE since January 2010.
GSSN believes every girl can change the world by helping her discover her inner strength, passions, and talents. With incredible programs and great friends, there's a chance for every girl to do something amazing.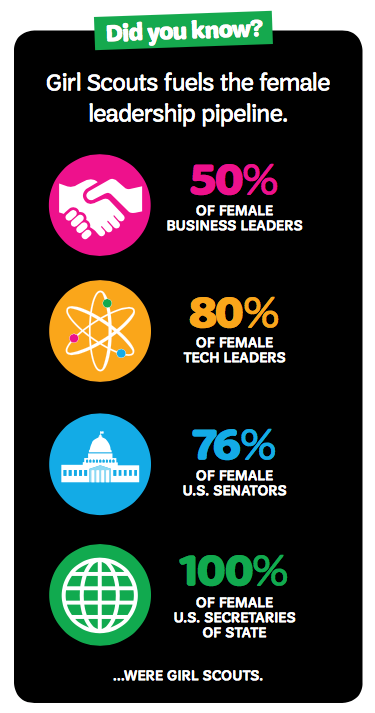 Girl Scouts are more than just crafters and cookie-sellers; they're outdoor survival masters, natural-born scientists, community engagers, and passionate leaders inspired to make a difference. And they do it all with confidence, courage, and character– in fact, Girl Scouts are 80% more likely to have a strong sense of self.
As the premier leadership organization for girls, GSSN is committed to changing Nevada's leadership landscape by ensuring all girls have opportunities to develop into G.I.R.Ls (Go-Getters, Innovators, Risk-Takers, and Leaders).
Through programs like their Low-Income Families and Neighborhoods Program, GSSN addresses our community need to ensure at-risk girls reach their full potential through contemporary personal development and girl-led programming. Along with their outdoor and STEM-focused programs and new badges, girls have the opportunity to truly look at the world around them with inquisitive eyes. They experiment, push boundaries, embrace adventures, and learn as they go.
One of the best things we can do to ensure the long-term strength of Nevada is to invest in girls. Nevada ranks 46th in the nation for girls' overall well-being. Girls Scouts continue to work towards changing that statistic. How? Because GSSN believes in the power of G.I.R.L. This is the Girl Scout DNA.
Contact Amber Aiton at aaiton@gssn.org or (775) 322-0642 to become a G.I.R.L. sponsor!
---
You're Invited! To continue empowering girls, GSSN honors six local women role models who exemplify the values of Girl Scouts at our annual fundraiser, TRIUMPHANT: Celebrating Women in Leadership Dinner. TRIUMPHANT is a stunning evening of thanks and recognition for the women business leaders who are making an impact, right here in our community. In support of local girl leadership, GSSN would like to cordially invite NAE-affiliated organizations to consider joining us at TRIUMPHANT by becoming a 2017-2018 Girl Scout sponsor.
SAVE THE DATE!
TRIUMPHANT: Celebrating Women in Leadership Dinner
November 16, 2017
Grand Sierra Resort
Join Our Mailing List
Sign up here to receive monthly email updates on the latest NAE news, HR issues, special events, training dates and more!