2022-2023 BENEFITS & PERSONNEL PRACTICES SURVEY NOW OPEN
NAE is currently collecting data for its 2022-2023 Benefits & Personnel Practices Survey. All Nevada business are encouraged to participate.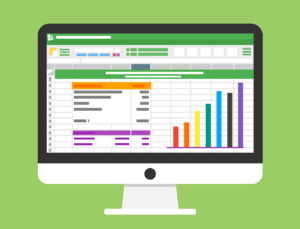 This annual survey collects important information regarding benefits and personnel practices for businesses throughout the state. We believe it provides the most comprehensive, reliable, and current information available for Nevada. The survey covers 24 benefit and personnel practice categories, including turnover, leaves of absence, drug & alcohol testing, and safety.
NAE encourages all Nevada businesses to participate in this survey. Businesses do not have to be a member of NAE to participate or receive a copy of the survey results. However, there are benefits for being a member of NAE and participating in the survey — you can get a copy of the results for FREE.
We treat all information submitted as strictly confidential. All data received will be compiled and reported in a composite manner so that responses cannot be connected to any specific business.
The deadline for participating in the 2022-2023 Benefits & Personnel Practices Survey is Thursday, November 10, 2022. Survey results will be available in December.
NAE members who participate in the survey will receive the survey results at no cost. All others may purchase a copy of the survey results. For questions regarding the 2022-2023 Benefits & Personnel Practices Survey, contact NAE at (888) 398-8092 or surveys@nevadaemployers.org.
Join Our Mailing List
Sign up here to receive monthly email updates on the latest NAE news, HR issues, special events, training dates and more!