CONFIDENTIALITY DURING AN INVESTIGATION
NLRB Reverses Rule Regarding Confidentiality During Workplace Investigations
Anyone that has taken our discipline and discharge training knows that we cover the topic of confidentiality during an investigation. In the class we explain the narrow circumstances in which you were able to require employees to keep the investigation confidential. Well, that all just changed.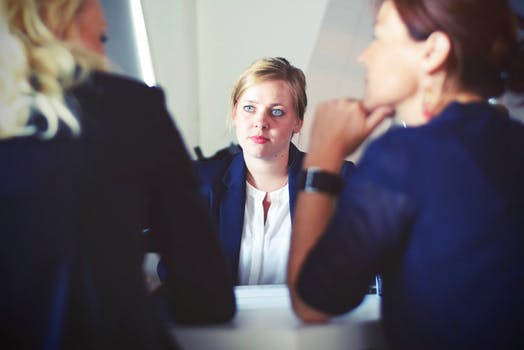 In yet another reversal of Obama-era precedent, the National Labor Relations Board ("NLRB") made it easier for employers to require confidentiality during open workplace investigations. In Apogee Retail LLC d/b/a Unique Thrift Store, 368 NLRB No. 144 (December 17, 2019), the NLRB held that confidentiality rules that apply during an open workplace investigation are presumptively lawful.
Two workplace rules were at issue in this case. One provided: "Reporting persons and those who are interviewed are expected to maintain confidentiality regarding . . . investigations [of illegal or unethical behavior]." The other rule, contained in the company's Loss Prevention Policy stated that "unauthorized discussion of investigation or interview with other team members" could lead to disciplinary action, up to and including termination.
In reviewing these two rules, the NLRB expressly overruled its decision in Banner Estrella Medical Center, 362 NLRB 1108 (2015), which had held that an employer may impose confidentiality only where the employer shows it has a legitimate and substantial business justification that outweighs employees' Section 7 rights. Applying the Boeing test for facially neutral workplace rules, the Board held that "investigative confidentiality rules are lawful and fall within Boeing Category 1—types of rules that are lawful to maintain [without engaging in a case-by-case balancing of interests]—where by their terms the rules apply for the duration of any investigation."
Applying this holding to the two rules at issue in this case, the Board determined that the rules were not limited on their face to the duration of any investigation, and thus, fell within Boeing Category 2. As such, individualized scrutiny of the rules was required to determine their lawfulness, and the Board remanded the case back to the Regional Director for further consideration.
With this decision, employers may again have rules requiring confidentiality as long as the rules expressly state that they apply only for the duration of an open investigation. If the investigative confidentiality rules are not expressly limited to open investigations, such rules fall into Boeing Category 2 and require a case-by-case analysis to determine lawfulness.
Join Our Mailing List
Sign up here to receive monthly email updates on the latest NAE news, HR issues, special events, training dates and more!