Did you know remote workers are less likely to stay with a company long-term?
There is a constant struggle for employees to stay engaged with their work and with co-workers. Studies show that remote employees don't feel like they are treated equally and that they feel left out.
The obvious benefit of working remotely for employees is that they have the freedom to live and work where they desire. However, working as a team when they're removed from the office environment can often prove to be a harder task. The conflicts that arise can be harder to resolve and morale, stress, and productivity are more likely to suffer.
In this era, we are seeing many employers moving employees into remote roles. With that increase, the number of complaints is rising. Employers are struggling to find a balance for their remote employees and aren't sure what to do. There are some ideas that are easy to implement and enforce.
Be open with employees about what the expectations are and encourage accountability with the team. Since remote workers are removed from the corporate culture, it is important to put your expectations in writing and communicate them on a regular basis. Meet with team members to discuss projects and goals. It will aid in keeping the employees motivated and engaged with the company and their team. Encourage the employees to work together. It helps them feel connected and like they are still a part of a team. Video chats and collaboration tools are useful in uniting the in-office and remote employees.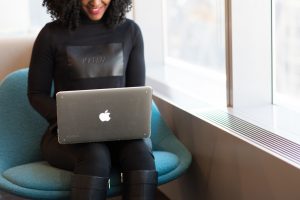 Part of the benefit of working remotely, is that there is less structure with schedules for the employees. Make the expectations clear and encourage them to stay focused on the project they are working on.
While there are benefits of working from home, there are many distractions which can delay in the job being done timely. Recommend quiet places to work so that they can meet those expectations.
When employers work to keep remote employees engaged, simple milestones can help in keeping the employees on track. Be open with them and be willing to discuss even trivial matters with them. Employees that are in office have a distinct advantage of "water cooler talk" and "open door policy". Make sure that the remote employees are getting the same attention.
Communicate with your employees. This transcends all areas of the workplace whether in-office or remote. Employees who work remotely often feel that lack of communication more. They hear about deadlines, but they miss some of the relevant conversations the team might have. Include your remote employees in these chats or let them know as soon as possible so they stay on the same page with their team. To have an effective team, whether in-office or remote, requires a restructuring of your operational structure and goals.
At NAE, we are well versed in assisting members with employee engagement, discipline, and even terminations. As employers navigate these new waters, they can trust that the staff at NAE are staying on top of the most recent laws and trends relating to the workplace.
Join Our Mailing List
Sign up here to receive monthly email updates on the latest NAE news, HR issues, special events, training dates and more!