By: Ashley Staab
Did you know that mental health is covered under the Americans with Disabilities Act (ADA)?
As most employers are aware, the ADA applies to employers with 15 or more employees. The ADA protects qualified individuals with a disability from discrimination in job application procedures, hiring, firing, advancement, compensation, job training, and other terms, conditions, and privileges of employment. Disabilities protected by the ADA include those you can see (i.e. someone in a wheelchair) and those you cannot (i.e. cancer or mental illness).
Disclosing the disability is the employee's choice. Employers cannot require employees to disclose a disability and cannot retaliate against an employee for requesting a reasonable accommodation or failing to disclose their disability.
Not all mental impairments will rise to the level of a disability. A mental impairment must substantially limit a major life activity (i.e. learning, communicating, etc.) to be considered a disability protected by the ADA.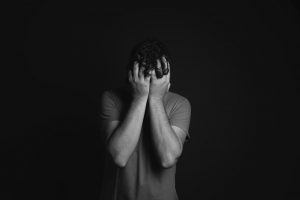 Employees with mental impairments are protected under the ADA if their mental health condition (untreated) interferes with their ability to get things done at work or if they can perform the essential functions of the job they have or hope to get, with or without a reasonable accommodation.
Studies show that about one in five employees is working with a psychiatric disability. Psychiatric disability, or mental illness, describes a wide range of mental and emotional conditions. Examples include anxiety disorders (like panic disorder, obsessive compulsive disorder, and post-traumatic stress disorder), bipolar disorder, schizophrenia, major depression, and personality disorders. Phobias, eating disorders, personality disorders, and dissociative disorders are also considered psychiatric disabilities.
As the employer, you can ask for a request for reasonable accommodation to be in writing and for the employee to generally describe the condition and how it affects their work. You are also able to ask their health care provider whether certain accommodations would meet the employee's needs. Always remember, don't take adverse action against an employee because they bring their disability to your attention.
As a company, responding effectively when a mental illness arises is not just about legal compliance, it is good management practice. Implementing an effective Employee Assistance Program (EAP), if you don't have one already, can go a long way towards creating a positive environment for employees working with psychiatric disabilities.
Due to the great stigma that is attached to many mental health conditions, employees are more likely to experience workplace harassment. There are many ways to ward against this epidemic but one easy way is through workplace harassment and discrimination training. NAE offers both. These trainings are included in our training series, Supervisory Skills: The Fundamentals and there are on-site options as well.
At NAE, we strive to keep employers compliant while dealing with some of these difficult situations.
Join Our Mailing List
Sign up here to receive monthly email updates on the latest NAE news, HR issues, special events, training dates and more!