By: Ashley Staab
"We are hiring an intern and they have documents I haven't seen before. What do I do?"
This is an example of the type of questions we start getting this time of year. Businesses are getting their interns lined up for the summer. As we are looking forward to warmer weather and vacations, these are some of things that many businesses think about as summer gets closer. They start seeing acronyms like OPT, CPT and STEM OPT. These can be tricky to navigate, especially in respect to the I-9 process.
Did you know that there are different I-9 requirements for certain types of interns?
Foreign students pursuing academic studies and/or language training programs are classified as F-1 nonimmigrants. F-1 nonimmigrant foreign students may be eligible to work under certain circumstances. One such circumstance is Optional Practical Training (OPT).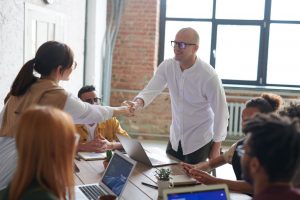 OPT is temporary employment that is directly related to an F-1 student's major area of study. In order to participate in OPT, they must obtain an Employment Authorization Document (EAD) from USCIS before they are authorized to work. The student may not begin employment until the date indicated on the EAD. For the I-9, the EAD establishes the identity and employment authorization of the student.
While still in school, a student authorized for OPT may work up to 20 hours a week while school is in session or full-time during annual vacation or when school is not in session. After finishing a course of study, the foreign student only has 14 months to complete all practical training.
A foreign student with a degree—whether it be a bachelor's, master's or doctoral degree in science, technology, engineering or mathematics (STEM)—that is from an accredited Student and Exchange Visitor Program (SEVP) certified school, may apply for an OPT extension. They must be in a post-completion time frame to be eligible for the extension. STEM OPT students can only work for an employer who is in good standing and participating in E-Verify. The student can change employers, but the new employer would also need to be a participant in E-Verify before the student starts working.
The only documents needed to complete the I-9 for the STEM OTP are an unexpired EAD or an expired EAD with a Form I-20 from the DSO. The extensions are only valid for 180 days past the expiration date on the card and must be reverified after 180 days of employment.
Curricular Practical Training (CPT) is any alternative work/study, internship, cooperative education, or other type of required internship or practicum that is offered by sponsored employers through cooperative agreements with the foreign students' school. Foreign studetns participating in a CPT may only begin work after the Designated School Official (DSO) has completed the Form I-20. These students will need to present an unexpired foreign passport, a Form I-94 or I-94a indicating F-1 status, and a Form I-20 with DSO endorsement. The order listed, is the order of completion for the List A section of the I-9.
In most cases, the students are well informed of what is needed for employment in these cases. They have guidance from their DSO's, USCIS and ICE. Thankfully, members of NAE have access to resources that can educate them on the details of these programs. Because we know these types of employment scenarios do not occur regularly, we can assist you in determining what needs to be done to be compliant as well as address potential questions on the day to day issues that might arise.
Members who are considering employing foreign students should contact NAE for guidance.
Join Our Mailing List
Sign up here to receive monthly email updates on the latest NAE news, HR issues, special events, training dates and more!