SHOULD YOU BRING DRUG TESTING IN-HOUSE?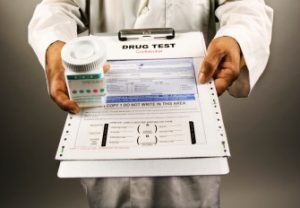 It's a very tempting proposition — bringing drug testing in-house. It is convenient, fairly inexpensive, and results are almost immediate. Why go through the hassle of sending your employees to a lab and waiting 24-72 hours for test results, right?
On average, the cost of a simple laboratory drug test is between $10 – $30 per employee per test. However, that cost can increase up to as much as $50 per employee per test depending on the number of substances tested and the method of testing used. It is no wonder many employers are considering bringing drug testing in-house.
Under federal law, drug testing is required for certain high-risk professions designated by the Department of Transportation (DOT), including aviation, railroad, public transportation, pipeline, coast guard, etc. DOT drug testing must be performed by a laboratory certified by the Department of Health and Human Services. All other employers are free to create and administer their drug testing programs as they wish, subject to any restrictions under state law. That includes the decision whether to drug test or not and what substances to test for.
Nevada law does not specifically address drug testing in private employment. The only statutes on drug testing in employment in Nevada relate to state government employees. This means that drug testing in private employment is not prohibited or restricted by state law unless it violates some other law (i.e. it is discriminatory or violates the employee's privacy rights, etc.). However, Nevada does regulate how drug testing is conducted and by whom.
Why should you care about this as an employer? If you are considering bringing drug testing in-house—whether pre-employment, random, post-accident, or reasonable suspicion—you are going to be subject to these regulations and, for the most part, it is difficult for most employers to comply.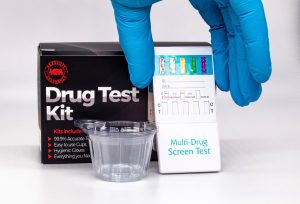 Under Nevada law, instant drug testing or point-of-collection testing (POCT) can only be performed by qualified personnel in a licensed medical laboratory. Therefore, while this method of testing might be quick and easy, it may not hold up if challenged. The last thing you want is to have your drug test results invalidated because you used a testing method without the proper credentials, especially if the test results are the basis for your decision to discipline or terminate an employee (or not to hire an otherwise qualified applicant). Additionally, you may be subject to penalties if you are conducting instant drug tests without the proper licensing.
Even in states that permit POCT for workplace drug testing, employers are required to have a positive or presumptive positive confirmed at a certified or licensed drug testing laboratory before using the POCT result to deny employment or taking any adverse employment action.
So, at the end of the day, is bringing drug testing in-house worth it? Here in Nevada — not likely.
Join Our Mailing List
Sign up here to receive monthly email updates on the latest NAE news, HR issues, special events, training dates and more!