By: Rob Parker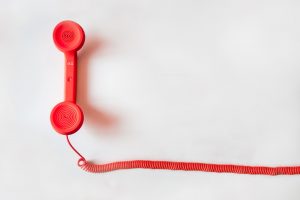 especially when it comes to intermittent leave.  NAE has received several calls recently involving employers who desire to terminate employees just before they become eligible for FMLA, after they return from FMLA or while they are on FMLA.  While there may be legitimate reasons for doing so, employers should be very careful not to violate the spirit or intent of the regulations.
One such call involved an employee who was scheduled for surgery shortly after her twelfth month of employment, which would make her eligible for FMLA.  There had been performance issues with this employee, but she had not been counseled and none of the issues had been documented in any way.  The employer wanted to counsel her on the unsatisfactory performance retroactively—prior to FMLA eligibility—to have the documentation needed to justify termination.
Another call involved an employer who had two employees performing the same job in the same department. One of the employees was currently on FMLA.  The employer decided to downsize department by eliminating one of the positions—the position occupied by the employee who was out on FMLA.  The employer was concerned that there was no guarantee that the employee would return from FMLA—though there was no indication that he wouldn't—and they could not risk losing both employees.
In both cases our advice was the same—do not terminate the employee under these circumstances.  The proximity in time between protected activity (FMLA) and an adverse employment action (discipline and/or termination) is usually evidence of retaliation.  Normally, under FMLA an employee is entitled to return to the same or equivalent job.  In a situation where a job has been eliminated, the employer has the burden of proof that the adverse action would have occurred despite the employee being on FMLA. This can be very difficult to prove unless the decision to downsize or restructure was a long time in the making and, of course, documented.  Also, it is not advisable to wait until an employee is close to FMLA eligibility or already on FMLA to begin documenting performance issues which have not been previously addressed. The timing, even if not the intent, looks suspect.
Another thing to consider in addition to the protection provided by FMLA is whether the employee has a disability that may be covered by the ADAAA which may provide additional time off as a reasonable accommodation after FMLA leave has been exhausted. Just because FMLA has been exhausted does not mean you are in the clear. Other employment laws may provide additional employment protections once FMLA is done.
Although there are legitimate reasons for not restoring an employee to his or her previous job, Nevada employers should always consult with a trusted adviser (like NAE) and/or an employment law attorney before taking any action.
Join Our Mailing List
Sign up here to receive monthly email updates on the latest NAE news, HR issues, special events, training dates and more!