By: Rob Parker
In 2018, social media continues to be a problem for employers who may find the postings inappropriate at best and offensive or damaging at worst.  What if the employer finds out about a disparaging tweet that an employee posted on Twitter? What if the tweet was not meant to be seen by the general public, especially the employer?  Can and should the employer take disciplinary action against that employee?
We tackled this issue during a recent HR hotline call.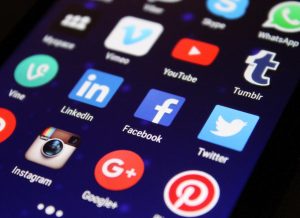 An employer was informed by an employee that a co-worker had posted the following tweet on her personal Twitter account: "XYZ is running such a scam. Our customers are getting hosed. Don't buy from XYZ. You can get better quality elsewhere for cheaper. #scam #ripoff #XYZcheatsitscustomers"  The employee that made the tweet had restricted her Twitter feed so that only approved followers could see it.  The co-worker, who was one of her 1,000 Twitter followers, showed the tweet to company management.
The employee who made the tweet was a good employee and very highly thought of by the employer. This created a dilemma. The employer had no idea that the employee felt this way about her job or the employer.  They struggled with whether to confront the employee about the comments or simply look the other way.  The employer assumed that some of her Twitter followers may be customers whom she had dealt with and who also thought highly of her.  This, they feared, may discourage future business with the employer.
After considering the pros and cons and consulting with NAE, the employer decided to have a discussion with the employee in the most constructive way possible by trying to address the concerns expressed in her tweet without addressing the tweet directly.  The obvious challenge was how to respond to the perception that the employee's privacy and freedom of speech had been violated.  She already had issues with her employer—that was clear—and this discussion, if not handled properly, might exacerbate those issues.  It might also create conflict between the employee and the co-worker who made the disclosure.
Unfortunately, the employer's fear came to fruition.  The employee was not forthcoming with her issues and made it clear that she was not happy with what had happened.  Although still a good employee her demeanor has since changed and her interaction with co-workers has diminished.
When dealing with social media, employers should be very cautious when deciding whether or how to take action.  There are protected activity and privacy concerns.  As tempting as it may be to address comments made on social media it may not always be the best course of action.  Just think how many employees go home after work and complain about their job, their supervisor, and their employer without posting it on social media?  Employers cannot expect to address all employee issues, known and unknown, to everyone's satisfaction.  If it is decided to terminate an employee, because of what was posted on social media, it is highly recommended that the employer discuss the matter with NAE first.
Join Our Mailing List
Sign up here to receive monthly email updates on the latest NAE news, HR issues, special events, training dates and more!