How Do I Improve Employee Morale?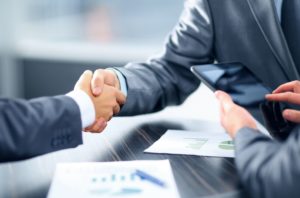 Employee morale ensures a working environment that is succeeding to its utmost potential. Therefore, it is important to provide a setting where employees can thrive and maintain a high level of personal drive in their work.
Workplaces with the highest levels of productivity tend to emphasize:
Outlook: Employees should always feel that their position is essential to the big picture, and be proud for what they provide to the company as a whole.
Well-being: Employees should feel a sense of happiness in their work environment to guarantee a long run of dedication and hard work ethic.
Job satisfaction: Employees should feel gratification with the work they provide, but should always be encouraged to keep striving for higher goals.
When these three factors are factored into employee training and advancement opportunities, Nevada business owners will not only have a skilled workforce, but a reliable pool of applicants to draw from within their own company as it expands.
Fun Activities that Promote Team Spirit
Team-building activities are extremely effective because they provide employees with an opportunity to get to know one another in a different context, which also offers excitement as they learn how to work together. While factoring in budget and preferences of the employees, appropriate group activities can be planned for everyone to participate in.
Some ideas include:
Paintball
Laser tag
Field day
Charades
Employees are able to relax and release stress while participating in activities that promote healthy competition, but also depend on teamwork.
 Offer Employee Training Opportunities
At Nevada Association of Employers, we recommend relevant training to improve employee skills, which will later provide them with methods to enhance their approach of work. Employee training does not need to be expensive, and there are several trainings throughout Nevada in different industries that can provide your employees with skills such as:
Computer proficiency
Training on new software
Networking within their field
By offering your employees opportunities for growth, you may be able to inspire them with a new vision. In addition, this can provide them with the inspiration for attempting higher goals, ultimately bringing the company its own opportunities for more success.
Little Perks Go a Long Way
It's the little things that create a happy work environment. Small touches, like having healthy snacks in the office or free gym memberships for employees, can make people feel valued. These benefits are affordable ways to promote a positive outlook of the company's culture and increase job satisfaction. In addition, personal actions like remembering to celebrate employee birthdays can contribute to the loyalty and willingness of their work ethic.
If you're a Nevada employer searching for ways to improve employee morale, contact NAE at (775) 329-4241 to get advice on small changes you can make.
Join Our Mailing List
Sign up here to receive monthly email updates on the latest NAE news, HR issues, special events, training dates and more!