What Kind of Information is Provided in the Employee Handbook?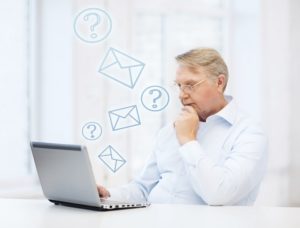 The purpose of the employee handbook is to highlight all of the company rules and regulations in order to create a successful working environment. By distributing these handbooks to all employees, it ensures that each and every employee has the ability and responsibility to abide by each rule. Every employee handbook must comply with regulations set by the:
Federal Government,
State Government,
and Local Government
While most regulations coincide, it is a possibility for Las Vegas to have specifically mandated policies for employee handbooks.
Federal Policies to Include in Your Employee Handbook
There are a handful of key federal policies which are necessary to include in the employee handbook to further guarantee a safe working environment. These federal policies include:
The Civil Rights Act: A law that prohibits the discrimination of applicants or employees based on color, religion, sex, national origin, or race. This was expanded to include age and sexual orientation.
The Americans With disabilities Act: A policy that protects applicants and employees from being denied a job based on a mental or physical disability.
The Genetic Information Nondiscrimination Act: Enacted in 2008 to protect the benefits, compensation, and privileges of people based on the results of genetic testing.
Although federal regulations remain relatively consistent throughout the years, they are subject to change requiring policy adjustments to reflect any updates.
Disciplinary Policies in Your Employee Handbook
To ensure that employees acknowledge all policies for disciplinary actions, it is important to include this information in the employee handbook. In case of any issues, referral back to disciplinary policies should be a significant part of all discussions.
The employee handbook should include all of the following disciplinary policies:
Stages of disciplinary action: This policy should initially start with a formal discussion of any behavior that does not coincide with the rules and regulations of the company. If oral warnings prove to be unsuccessful, then it is appropriate to progress on to a written warning, suspension, and if necessary, termination.
A section on the correct policies to follow: It is important for all employees to be aware of any emergency, daily, or safety protocols that are individual within the company. For example, who to contact if an employee is experiencing a personal crisis and is unable to arrive to work on time.
Examples of behaviors that could result in immediate termination: The expectations for safe work behavior vary from company to company, and the possibility of endangering other employees or customers poses an unacceptable risk that should result in immediate termination to protect all employees. These expectations should be listed out and highlighted to further help in avoiding any dangerous situations.
Disciplinary action may depend on the individual accounts for the employee, and any others present.
For more information about information to include in your employee handbook, contact NAE at (775) 329-4241.
Join Our Mailing List
Sign up here to receive monthly email updates on the latest NAE news, HR issues, special events, training dates and more!