NAE CEO RECOGNIZED AS TWENTY UNDER 40 AWARDS FINALIST
Nevada Association of Employers would like to congratulate our Chief Executive Officer, Thoran Towler, for being recognized as a finalist for the Reno Tahoe Young Professionals Network's Twenty under 40 Awards. Please join us in congratulating Thoran on this well-deserved honor.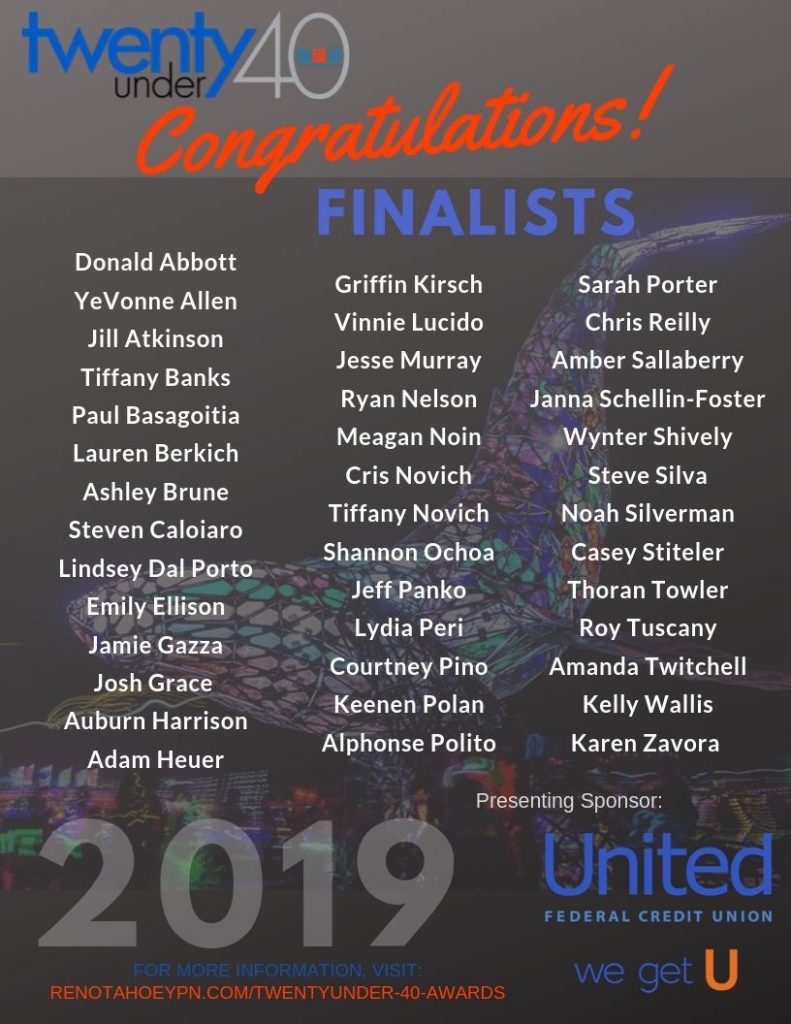 Since 2007, the Twenty under 40 Awards has recognized exceptional leaders under the age of 40. Each year a group of 20 talented, accomplished, very involved young leaders are chosen from nominations received. Thoran is one of the forty finalists being considered for this honor this year.
Since joining NAE in 2016, Thoran has expanded the products and services available to Nevada businesses to help them be successful, remain compliant, and make meaningful contributions to the growing Nevada business community. In addition to his work here at NAE, Thoran serves as Chair-Elect on the board of Employer Associations of America (EAA), a national not for profit organization dedicated to helping businesses succeed by cultivating engaged, productive employees, and creating strong organizational infrastructures, and serves on the board of Nevadaworks, a local organization whose mission is to provide employers in Northern Nevada with a skilled, productive workforce that supports the economic needs of local communities.
Congratulations, Thoran! This recognition of your accomplishments and service to the Nevada business community is well deserved.
Join Our Mailing List
Sign up here to receive monthly email updates on the latest NAE news, HR issues, special events, training dates and more!