RESULTS OF THE 2019 NEVADA PAY SURVEY NOW AVAILABLE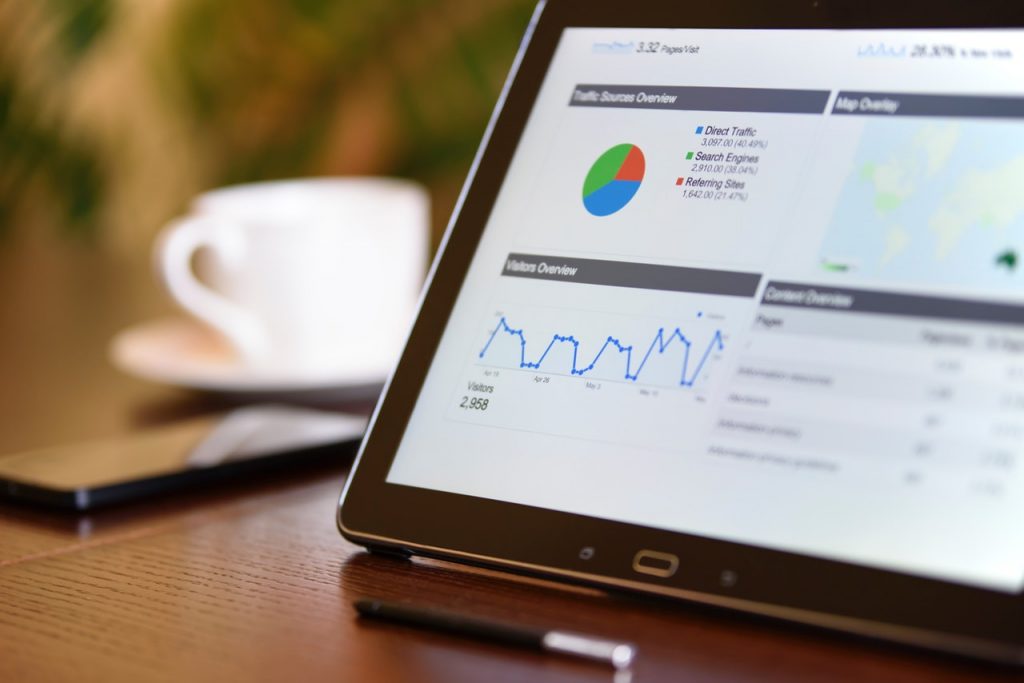 The 2019 Nevada Pay Survey results are now available.
On an annual basis, Nevada Association of Employers conducts a survey of employers throughout the state to get up-to-date market data on how employers compensate their employees. The survey is made up of over 600 job titles across 15 industry categories, including casino/gaming, manufacturing, restaurant, mining, healthcare, and more. This is the only survey of it's kind that provides Nevada-specific data.
This year's survey encompasses data of over 8,200 employees from more than 130 Nevada employers statewide. All data provided to use in the annual survey is compiled and reported in the aggregate so no one can identify the data with any specific company.
Participating NAE members have been contacted about accessing the results of the 2019 Nevada Pay Survey. If you are an NAE member who participated in this year's survey, but haven't been contacted about accessing the results of the 2019 Nevada Pay Survey, please contact us at (775) 329-4241 or surveys@nevadaemployers.org so we can assist you. Participating NAE members receive the results at no additional cost.
Additionally, participating NAE members get exclusive access to our Custom Reporting Tool, which allows you to design custom survey reports based on the current pay data. Looking for compensation data for a Security Guard in the Carson City area? You can create a custom report for that. Need to know what other businesses in your industry in the Las Vegas area are paying their administrative staff? Creating a custom report can help you figure that out.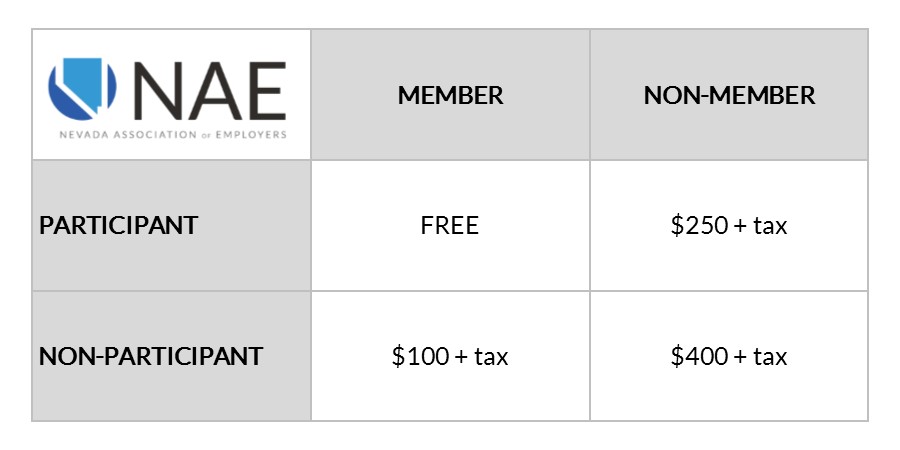 If you did not participate in this year's pay survey or you are a non-member who did participate, you can purchase a copy of the 2019 Nevada Pay Survey. The cost of the results varies based on membership and participation (see chart on the right).
We thank all the employers who participated in the survey this year. Your contribution assists us in compiling accurate data regarding employee compensation in Nevada, which is essential for recruiting and retaining quality employees.
Interested in participating in the future? NAE begins collecting pay data for it's annual survey in the spring each year, with results available in July. But you can get a head start on participating next year now – contact NAE today to find out how.
We will begin collecting data for our 2019-2020 Benefits & Personnel Practices Survey in the fall. Stay tuned for more information on how to participate in this biennial survey.
Join Our Mailing List
Sign up here to receive monthly email updates on the latest NAE news, HR issues, special events, training dates and more!