COMMENTS SOUGHT ON NEW NEVADA LAWS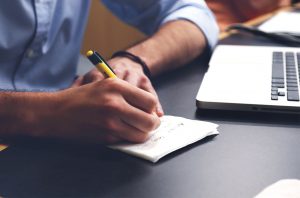 The Labor Commissioner is seeking public comment on several of the laws that came out of the 2019 Nevada Legislative Session. Public comment will assist the Labor Commissioner in crafting regulations that will clarify the new laws and how they impact employers.
The purpose of the public comment is to assist the Labor Commissioner in drafting regulations that clarify, without modifying or conflicting with, the new laws. This is a great opportunity for employers, who have concerns regarding the laws and how they will impact business, to share those concerns with the entity that will be enforcing these new provisions.
The Labor Commissioner is seeking input from any interested parties on the following laws:
Assembly Bill 456 (increase to minimum wage) – This law incrementally increases the minimum wage $0.75 each year until the minimum wage reached $11 per hour (if health benefits are offered) and $12 per hour (if health benefits are not offered). The increases will begin in July 2020. Currently, the minimum wage in Nevada is $7.25 per hour (if health benefits are offered) or $8.25 per hour (if health benefits are not offered).
Senate Bill 192 (health benefits for determining minimum wage) – This law defines what health benefits are required in order to pay the lower tier minimum wage. This includes coverage for services in the following categories: ambulatory patient services, emergency services, hospitalization, maternity and newborn care, mental health and substance use disorder services, prescription drugs, rehabilitative and habilitative service and devices, laboratory services, preventative and wellness services and chronic disease management, pediatric services, and any other health services required by an individual or group plan pursuant to NRS 57. These requirements go into effect January 1, 2020.
Senate Bill 312 (paid time off) – Beginning January 1, 2020, Nevada employers with 50 or more employees must provide paid time off at a rate of at least 0.01923 hours for every hour worked (equivalent to 40 hours per year for a full-time employee). Employees do not have to provide a reason for the use of leave and may begin using leave on the 90th calendar day of employment. Temporary, seasonal and on-call employees are not eligible for paid leave under this new law.
Senate Bill 493 (employee misclassification and task force) – This new law states that an individual presumptively assumed to be an independent contractor must hold a state or local business license to operate in Nevada in addition to the requirements already outlined in NRS 608.0155. The law further defines employee misclassification as the practice by an employer of improperly classifying employees as independent contractors to avoid any legal obligation under state labor, employment and tax laws, including, without limitation, the laws governing minimum wage, overtime, unemployment insurance, workers' compensation insurance, temporary disability insurance, wage payment, and payroll taxes.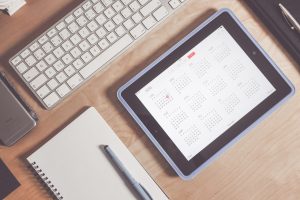 Written comments must be submitted to the Office of the Labor Commissioner no later than August 1, 2019. Comments can be submitted by email to mail1@labor.nv.gov or mailed to the Office of the Labor Commissioner at 1818 College Parkway, Suite 102, Carson City NV 89706 or 3300 W. Sahara Avenue, Suite 225, Las Vegas NV 89102.
Nevada Association of Employers (NAE) encourages employers with concerns about how these laws will affect their business to share their concerns with the Labor Commissioner. This is your opportunity to shape the interpretation of these laws.
After this initial comment period, the Labor Commissioner will prepare draft regulations and invite additional public comment. NAE will keep you informed throughout the process.
Join Our Mailing List
Sign up here to receive monthly email updates on the latest NAE news, HR issues, special events, training dates and more!