SMOKERS NEED NOT APPLY SAYS U-HAUL, EXCEPT IN NEVADA – WHY?
U-Haul recently made headlines for its announcement that, beginning February 1, 2020, it will no longer hire people who use nicotine products.
U-Haul's reasoning is based on its commitment to promoting and empowering a healthy workforce. "We are deeply invested in the well-being of our Team Members," stated Jessica Lopez, U-Haul Chief of Staff. "Nicotine products are addictive and pose a variety of serious health risks. This policy is a responsible step in fostering a culture of wellness at U-Haul, with the goal of helping our Team Members on their health journey." In addition to their nicotine-free hiring policy, U-Haul has a wellness program that includes nicotine cessation assistance for current employees.
Applicants in 21 states will see statements regarding the nicotine-free hiring policy on the U-Haul employment application and will be questioned regarding their nicotine use. Additionally, in the states where testing is permitted, applicants will be asked to consent to nicotine screening in the future in order to be considered for employment.
Nevada is not among the states where this nicotine-free hiring policy will go into effect – why? Nevada is among 29 states (plus Washington DC) that prohibit employers from discriminating against workers for using tobacco products.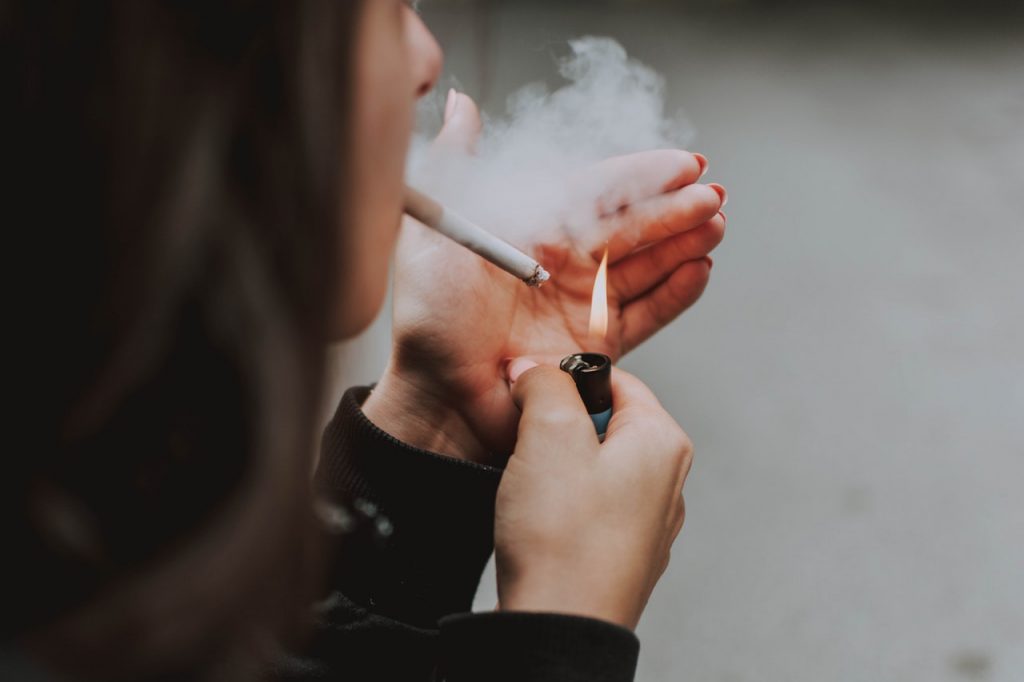 NRS 613.333, which has been in effect since 1991, states that is unlawful for an employer to fail or refuse to hire a prospective employee, or discharge or otherwise discriminate against an employee because the employee engages in the lawful use in this state of any product outside the premises of the employer during nonworking hours, if that use does not adversely affect the employee's ability to perform his or her job or the safety of other employees. Applicants who are denied employment or employees who are discharged or discriminated in violation of NRS 613.33 may bring suit seeking lost wage and benefits, reinstatement of employment, an order directing the employer to offer employment, and other damages.
It should be noted that the Nevada Clean Indoor Air Act prohibits the use of tobacco products, including e-cigarettes and vaping products, in most indoor places of employment.
Smoking and the use of e-cigarettes or vaping products is still permitted in: areas within casinos where loitering by minors is already prohibited by state law pursuant to NRS 463.350; completely enclosed areas within stand-alone bars, taverns, and saloons in which patrons under 21 years of age are not allowed to enter; age-restricted stand-alone bars, taverns, and saloons; strip clubs and brothels; retail tobacco stores; private residences, except if used as a child care, adult day care, or health care facility; the area of a convention facility in which a meeting or trade show is being held, during the time the meeting or trade show is occurring, if the meeting or trade show: is not open to the public, is being produced or organized by a business relating to tobacco or a professional association for convenience stores, and involves the display of tobacco products.
Employers in Nevada need to be careful when enacting policies that attempt to regulate what employees do outside of the workplace — especially if the conduct does not affect the ability to do their job or safety of others. Employers considering implementing such policies should consult legal counsel or a trusted adviser before proceeding.
Do you know all your obligations as a Nevada employer? The Nevada Association of Employers (NAE) is here to help. Our staff of HR professionals is equipped with the knowledge and experience to assist employers in navigating the often complex world of employment-related statutes and regulations. Contact NAE today!
For more information about NAE and what we do for Nevada employers, visit our website. If you are a Nevada employer interested in membership, please contact membership@nevadaemployers.org or join today!
Join Our Mailing List
Sign up here to receive monthly email updates on the latest NAE news, HR issues, special events, training dates and more!