2019 STANDARD MILEAGE RATES ANNOUNCED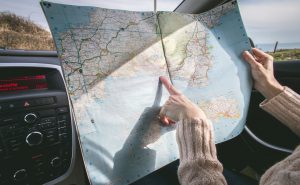 The IRS has issued the optional 2019 standard mileage rates used to calculate deductible costs of operating an automobile for business, charitable, medical and moving purposes. Beginning January 1, 2019, the standard mileage rates for the use of a car, van, pickup, or panel truck will be:
58 cents per mile for business miles driven
20 cents per mile for medical or moving purposes
14 cents per mile driven in service of charitable organizations
The business mileage rate increased 3.5 cents for business travel (from 54.5 cents in 2018) and 2 cents for medical or moving purposes (from 18 cents in 2018). The charitable rate is set by statute and remains unchanged.
Taxpayers always have the option of calculating the actual costs of using their vehicle rather than using the standard mileage rates.
It's important to remember that taxpayers can no longer claim a miscellaneous itemized deduction for unreimbursed employee travel expenses. That deduction was eliminated by the Tax Cuts and Jobs Act (TCJA), which passed in December 2017. Additionally, most taxpayers cannot claim a deduction for moving expenses in 2019—the only exception being members of the Armed Forces on active duty moving under orders to a permanent change of station.
Join Our Mailing List
Sign up here to receive monthly email updates on the latest NAE news, HR issues, special events, training dates and more!