GOVERNOR CREATES SEXUAL HARASSMENT TASK FORCE
Governor Steve Sisolak was sworn in as Nevada's 30th Governor on January 7, 2019. As his first official act as Governor, Sisolak signed an executive order establishing the Governor's Task Force on Sexual Harassment and Discrimination Law and Policy.
"There is no place for workforce sexual harassment or discrimination in Nevada, period. And if we want to deliver on that reality, then the State of Nevada must lead by example. This task force will deliver real recommendations on how we can successfully do that and I look forward to their findings," said Governor Sisolak.
The eleven member task force will be headed by Nevada Attorney General, Aaron Ford. The task force will also include: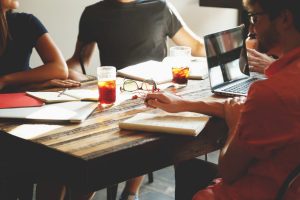 Patrick Cates, Executive Director of the Department of Administration
Administrator of the Nevada Equal Rights Commission (NERC)
Representative from William S. Boyd School of Law, to represent higher education
Representative of local law enforcement
An individual with expertise in medical and psychological treatment of sexual harassment and discrimination victims
Representative of a labor union, to represent the interests of culinary and hospitality workers
Representative of a Nevada chamber of commerce
Representative of a county with a population of less than 100,000 people
Representative from the Nevada Resort Association
The task force will require all executive branch agencies in Nevada to review their sexual harassment policies and procedures and submit a report to the Attorney General by March 1. The report will include harassment prevent plans, orientation and training policies, complaint reporting procedures and privacy policies.
During his campaign for Nevada Attorney General, Ford promised to create a "gold standard" of sexual harassment prevention strategies for public officials and private employers.
---
Nevada Association of Employers (NAE) will continue to monitor developments at the state capital to ensure our members get the latest information.
NAE monitors legislative process and regulatory decisions so you don't have to. Nevada businesses trust that they are getting the latest information on their rights and obligations as employers from NAE because it's what we do. For more information about NAE and what we do for Nevada employers, visit our website. If you are a Nevada employer interested in membership, please contact membership@nevadaemployers.org or join today!
Join Our Mailing List
Sign up here to receive monthly email updates on the latest NAE news, HR issues, special events, training dates and more!