COMING SOON – AUDIT & CORRECT FLSA ERRORS WITHOUT PENALTIES
On March 6th, the Wage and Hour Division of the Department of Labor (DOL) announced a new program to encourage employers to audit their records and correct wage and hour violations they discover without fear of retribution. The DOL recognizes that employers often find errors—failure to pay overtime, misclassification of employees, etc.—when they conduct self-audits of their records but are often hesitant to take corrective action out of fear that they will face additional liability. The DOL hopes to address this fear and incentive employers to take corrective actions with this new program.
The new program is called Payroll Audit Independent Determination (PAID) program. PAID's main objectives are to improve employers' compliance with overtime and minimum wage obligations, to resolve wage and hour violations expeditiously and without litigation, and to ensure that more employees receive the back wages they are owed, faster.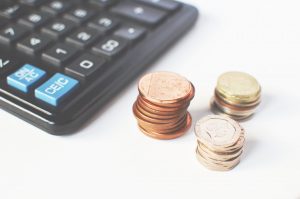 Employers that participate in the PAID program will work with the DOL's Wage and Hour Division to correct any mistakes they discover and pay any wages owed to affected employees under the DOL's supervision. Employers will be required to make payment of all back wages due, but the DOL will not require employers to pay liquidated damages or civil monetary penalties, which are common when these violations are discovered through investigation and litigation.
The PAID program is not available to resolve claims that are already being investigated or litigated, or for employers who have recurring violations.  The intent of the program is to identify and correct non-compliant practices, not be a resource for resolving the same violations over and over.
The DOL intends to implement PAID nationwide for a six month period; evaluating the program at the end of six months to determine the effectiveness of the program, potential modifications to the program, and next steps. No launch date has been announced. Employers that are interested in learning more about this program by visiting the DOL's website. Employers that want to be notified when the program is launched can sign up for the Wage and Hour Division's Key News Alerts.
Join Our Mailing List
Sign up here to receive monthly email updates on the latest NAE news, HR issues, special events, training dates and more!