DEPARTMENT OF LABOR ISSUES GUIDANCE ON ELECTRONIC POSTING OF FEDERAL NOTICES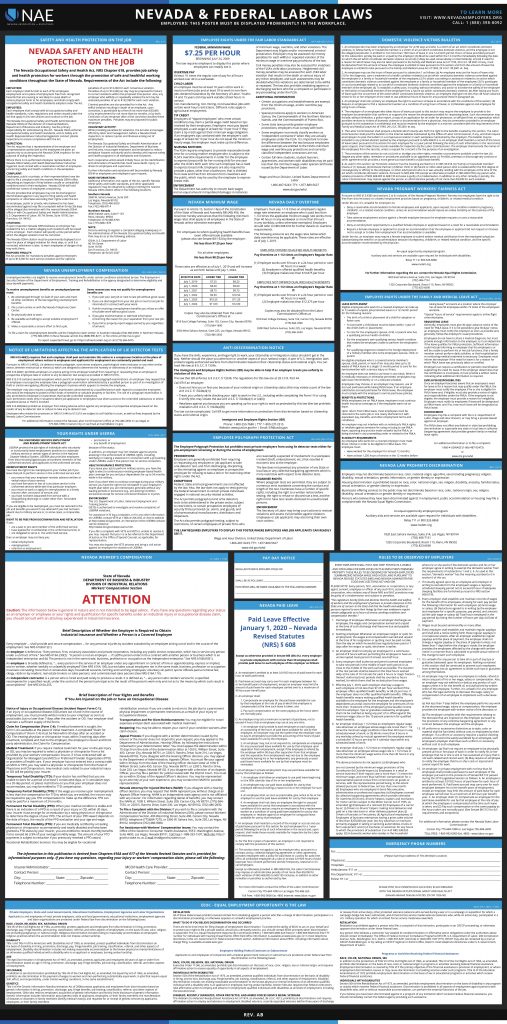 In the last year, due to the COVID pandemic, many employers have transitioned some or all of their workforce to remote work. That has raised the question of how to comply with the requirement to post certain notices in a conspicuous place for employees to view. Until recently, there wasn't an answer to that question.
The Department of Labor (DOL) issued Field Assistance Bulletin 2020-7 that provides guidance to DOL staff on enforcing the posting requirements in circumstances where the entire workforce is remote. It important to note that this guidance only applies to federal postings, not state postings, and only to those federal posting requirements enforced by the DOL (i.e. FLSA, FMLA, USERRA, etc.).
Continuous Posting
As the Field Assistance Bulletin explains, several of the statutes and regulations require that postings be continuously posted. In the past, that requirement has been easy to satisfy by posting the required notices on well-trafficked areas in the workplace, like near the time clock or in an employee breakroom. But how do you satisfy this requirement when your workforce is remote?
The DOL's guidance states that where continuous posting is required, electronic posting will only be considered an acceptable substitute when:
All employees are working remotely;
All employees customarily receive information from their employer by electronic means; and
All employees have readily available access to the electronic postings at all times
In situations where an employer has some employees working on-site and some employees working remotely, the employer may supplement a hard copy posting with an electronic posting. Relying exclusively on electronic posting is only available where the entire workforce is working remotely.
Readily Accessible
In order for electronic posting to meet the posting requirement, it must be as effective as posting a hard copy in the workplace. In order to accomplish that, the electronic posting must be readily accessible to employees. That means whether the electronic posting is placed on an intranet site, internet website, or shared network drive, employees must be able to access it without limitations or obstacles, like having to ask permission to view the postings or access a certain computer.
Further, employers need to take steps to inform employees of where and how to access the notices electronically in order to meet the posting requirement. As the DOL's guidance notes, posting in an unknown or seldom utilized electronic location is no different than posting a hard copy of the notice in a closet or basement where employees seldom go. Similarly, the DOL does not consider electronic posting to be an effective means of providing notice if the employer does not customarily post notices electronically or if the employee cannot easily determine which electronic posting is applicable to him/her.
Individual Notices
Some of the statutes and regulations, like the Service Contract Act, permit employers to satisfy the notice requirements by providing the notices to employees individually. In those instances, the DOL advises that email delivery or similar electronic delivery will meet the notice requirements only where employees customarily receive information from the employer by electronic means.
---
As a reminder, members organizations have access to required federal and state employment-related notices through our Member Portal. Members can download the postings they need, whether they are posting them electronically, at the workplace, or both.
Additionally, all Nevada employers can order our All-In-One Labor Laws Poster, which contains the commonly required federal and Nevada labor law notices. Member organizations receive one of these posters complimentary with membership. Members can purchase additional posters, with our Poster Update Service, at a discounted price.
Join Our Mailing List
Sign up here to receive monthly email updates on the latest NAE news, HR issues, special events, training dates and more!