HOW BUSINESSES AND EMPLOYEES ARE NAVIGATING THE COVID VACCINE
As the COVID-19 vaccine distribution continues nationwide, with more individuals becoming eligible for the vaccine, the question of how businesses are handling the vaccine in the workplace also continues. While everyone is eager for things to return to normal, legal and logistical concerns and employee attitude about the vaccine are causing some uncertainty on vaccine policy as two recent surveys show.
What Employers are Considering and How Employee Attitudes are Affecting Policy
Littler Mendelson recently surveyed over 1,800 individuals from a variety of companies, large and small, in a variety of industries from across the country on their current and future plans regarding the COVID vaccine and their workforces. Nearly half (48%) have already determined they will not mandate that employees get the COVID vaccine. Only 6% indicated they plan to mandate the vaccine once they become readily available or get full approval from the U.S. Food and Drug Administration (FDA). Currently, the Pfizer and Moderna vaccines have only received Emergency Use Authorization from the FDA.
While legal liability for adverse side effects and the logistical burdens of implementing a mandatory COVID vaccination policy were among the concerns listed among survey participants, they were not the top concern. Of the more than 1,800 surveyed, 79% stated that resistance from employees who refuse to get the COVID vaccine or oppose vaccination in general was a concern in mandating the COVID vaccine.
This is in line with a recent Society of Human Resources Management (SHRM) survey, which showed that while around 60% of employees surveyed would probably or definitely get the vaccine once it becomes available to them, 28% would not get the vaccine if their employer mandated it even if it meant losing their job. Overall, when asked whether the COVID vaccines should be mandatory — whether by business policy or government requirement — 52% of Americans believe the COVID-19 vaccine should not be mandatory, with 33% believing it should.
Some of the reasons given by those who were hesitant about the COVID-19 vaccine included concerns about the possible side effects, distrust of the COVID-19 vaccines in general, a belief that the COVID-19 vaccines are unnecessary and possibly ineffective.
As we previously wrote, the Equal Employment Opportunity Commission's (EEOC) latest guidance confirms that employers can require workers to get the COVID-19 vaccine without violating non-discrimination laws. However, it did not go as far as to say employers should do so.
Encouraging Employees to Get the Vaccine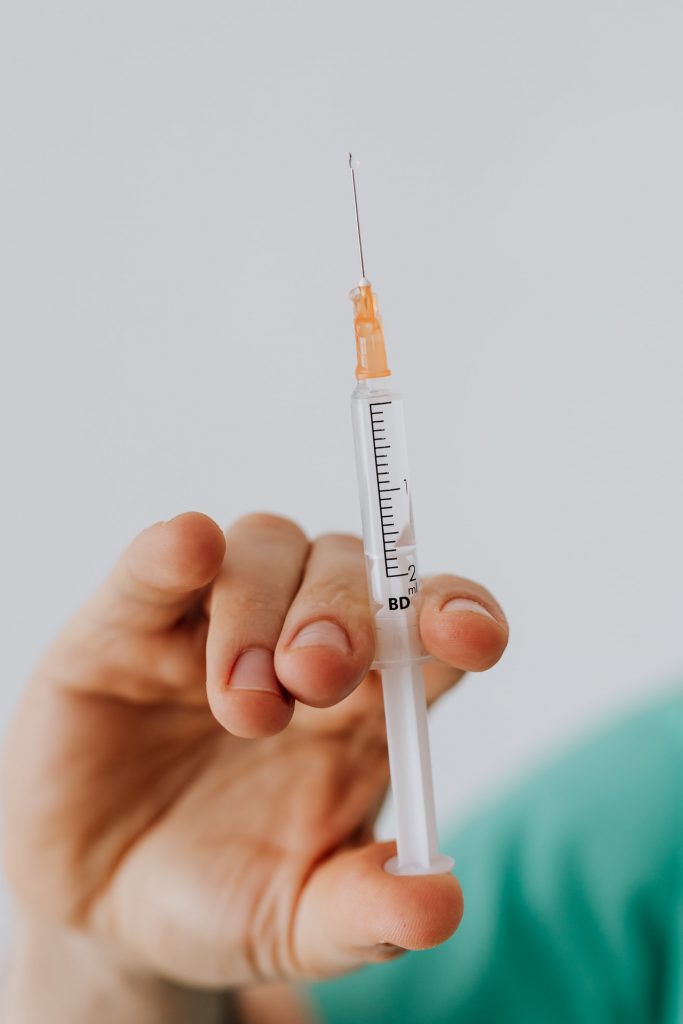 Employers who do not plan to mandate the vaccine or who are still undecided, but want to take precautions to limit the spread of COVID in the workplace have options. Some considerations include encouraging employees to get the vaccine once it becomes readily available, continuing to allow employees to telework, and maintaining COVID protocols (i.e. wearing face coverings, social distancing, etc.) for those employees that return to working on-site.
For those employers who want to encourage employees to get the COVID vaccine, but do not want to mandate it, there has been discussion regarding providing incentives for getting the vaccine. Of the 1,800 individuals surveyed by Littler Mendelson, 33% indicated considering offering paid time off to get the vaccine and/or recover from any side effects, 11% indicated considering providing cash incentives for those who get the vaccine, and 12% indicated considering banning unvaccinated employees from certain activities (i.e. travel, interacting with co-workers or clients, etc.). Only 6% of those surveyed indicated no plan to encourage employees to get the COVID vaccine.
The issue with incentives like those noted above, of course, is they can have the unintended side effect of penalizing those who are unable to receive the COVID vaccine. For example, those with disabilities that prevent them from getting vaccinated or those with sincerely-held religious beliefs regarding vaccines. Several business groups have asked the EEOC for guidance on this issue to ensure businesses can offer incentives without violating the Americans with Disabilities Act (ADA) or Title VII. As of this article, no guidance has been issued.
Continuing to Exercise COVID Protocols Even After Vaccinated
As we previously advised, the Occupational Safety and Health Administration (OSHA) recently issued guidance on how employers should handle COVID in the workplace, including not distinguishing between workers who have been vaccinated and those who have not. In this context, that means continuing to follow COVID protocols, like requiring face coverings, social distancing, etc., even as more and more people receive the vaccine. It's important to remember that the statewide directives regarding face coverings and social distancing are still in effect and will remain in effect for the near future, and apply regardless of whether the person has received the vaccine or not.
The issues surrounding the COVID-19 vaccine and the workplace are continually evolving. We will continue to monitor the latest developments and provide updates as they become available to ensure employers continue to operate safely, effectively, and in compliance with laws and regulations as the COVID-19 pandemic continues.
Join Our Mailing List
Sign up here to receive monthly email updates on the latest NAE news, HR issues, special events, training dates and more!