INCREASE TO MINIMUM WAGE AMONG GOVERNOR'S PRIORITIES
Governor Steve Sisolak outlined his priorities for his administration during his inaugural State of the State address on January 16th. Among those priorities is raising the minimum wage for Nevada workers.
Sisolak praised the progress and economic growth that Nevada is experiencing. He noted that his goal is to ensure "every family, sitting around every dinner table sees the benefit of the economic recovery that those at the top have already felt."
During his speech, Governor Sisolak pledged to sign a bill increasing Nevada's minimum wage. The amount of the planned increase was unspecified, but Sisolak said he wanted to work with the Legislature (and the business and labor communities) to come up with a plan.
As the reason for the increase, Sisolak stated that Nevadans needed a well-earned raise. "It's impossible for an individual, let alone a family, to live on $7.25 an hour," said Sisolak. "Even as our economy improves, too many folks are still working two jobs to get by — even more are living paycheck to paycheck."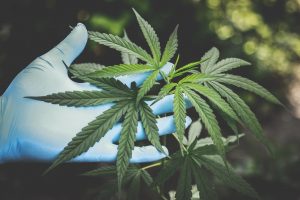 Nevada currently has a two-tier minimum wage. The lower-tier minimum wage is currently $7.25 per hour and applies if an employer offers qualifying health benefits. The higher-tier minimum wage is currently $8.25 per hour and applies in all other circumstances.
The current minimum wage system was enacted following voter ballot initiatives in 2004 and 2006 (titled "The Raise the Minimum Wage for Working Nevadans Act").
Other priorities discussed during the State of the State: creation of a Cannabis Compliance Board, consensus on paid leave, increased funding for career and technical education, and criminal justice reform.
---
NAE will continue to follow the latest developments at the state capital to keep members up-to-date on matters that affect Nevada business. We monitor legislative process and regulatory decisions so you don't have to. Nevada businesses trust that they are getting the latest information on their rights and obligations as employers from NAE because it's what we do.
For more information about NAE and what we do for Nevada employers, visit our website. If you are a Nevada employer interested in membership, please contact membership@nevadaemployers.org or join today!
Join Our Mailing List
Sign up here to receive monthly email updates on the latest NAE news, HR issues, special events, training dates and more!