LESS THAN TWO WEEKS TO PARTICIPATE IN THE 2019 NEVADA PAY SURVEY
Time is almost up! Employers have less than two weeks to enter pay data for our 2019 Nevada Pay Survey. Employers must enter their pay data by May 15, 2019 to be included.
Don't procrastinate any longer – participate today!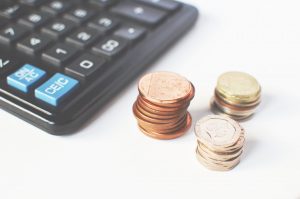 All Nevada businesses are encouraged to submit data. You do not have to be a member of NAE to participate (but membership does have it's benefits). Whether you are in the Reno/Sparks area, Las Vegas, Elko, Tonopah, or anywhere in between, your pay data is important to us.
Accurate data regarding employee compensation is essential for recruiting and retaining quality employees. Businesses seeking to stay competitive in Nevada's ever-growing economy and changing business climate can benefit from participating in this survey.
WHAT YOU GET
The only Nevada-specific pay survey available with wage and bonus data from more than 100 employers (and growing) throughout the state
More than 600 job titles across more than 15 industries, including casino/gaming, manufacturing, retail/wholesale, restaurant, healthcare, etc.
Participating NAE members get a copy of the results for FREE and exclusive access to the Custom Reporting Tool – allowing you to design custom survey reports based on the survey data
NAE treats all information provided to us in the annual pay survey as strictly confidential. All data is compiled and reported in the aggregate so that the information provided cannot be connected to a specific company.
The results of the 2019 Nevada Pay Survey will be released in July.
NAE members who participate in our annual pay survey receive a copy of the results for FREE. All others may purchase a copy of the results. Cost is based on membership and participation in the survey (up to $400, plus tax).
NEED MORE INCENTIVE? Those who participate in the 2019 Nevada Pay Survey by May 15th will be entered into a raffle for an Apple iPad.
For questions about the 2019 Nevada Pay Survey, please contact NAE at surveys@nevadaemployers.org or (775) 329-4241.
Join Our Mailing List
Sign up here to receive monthly email updates on the latest NAE news, HR issues, special events, training dates and more!