NEVADA CONTROLLER SEEKS END TO FEDERAL CANNABIS PROHIBITION
Former Nevada Controller, Ron Knecht, and former Deputy Controller, James Smack, recently authored an opinion piece for the Northern Nevada Business View calling for an end to the federal prohibition of cannabis. Seeing some of Nevada's top-level Republican leadership alter course on this issue may be indicative of a larger shift on the horizon at the federal level. In this article, we outline the arguments put forth by Nevada's top financial officers and we detail how the Nevada Association of Employers can help business owners better understand cannabis-related laws.
Knecht and Smack Describe the Shifting Tide of U.S. Drug Policy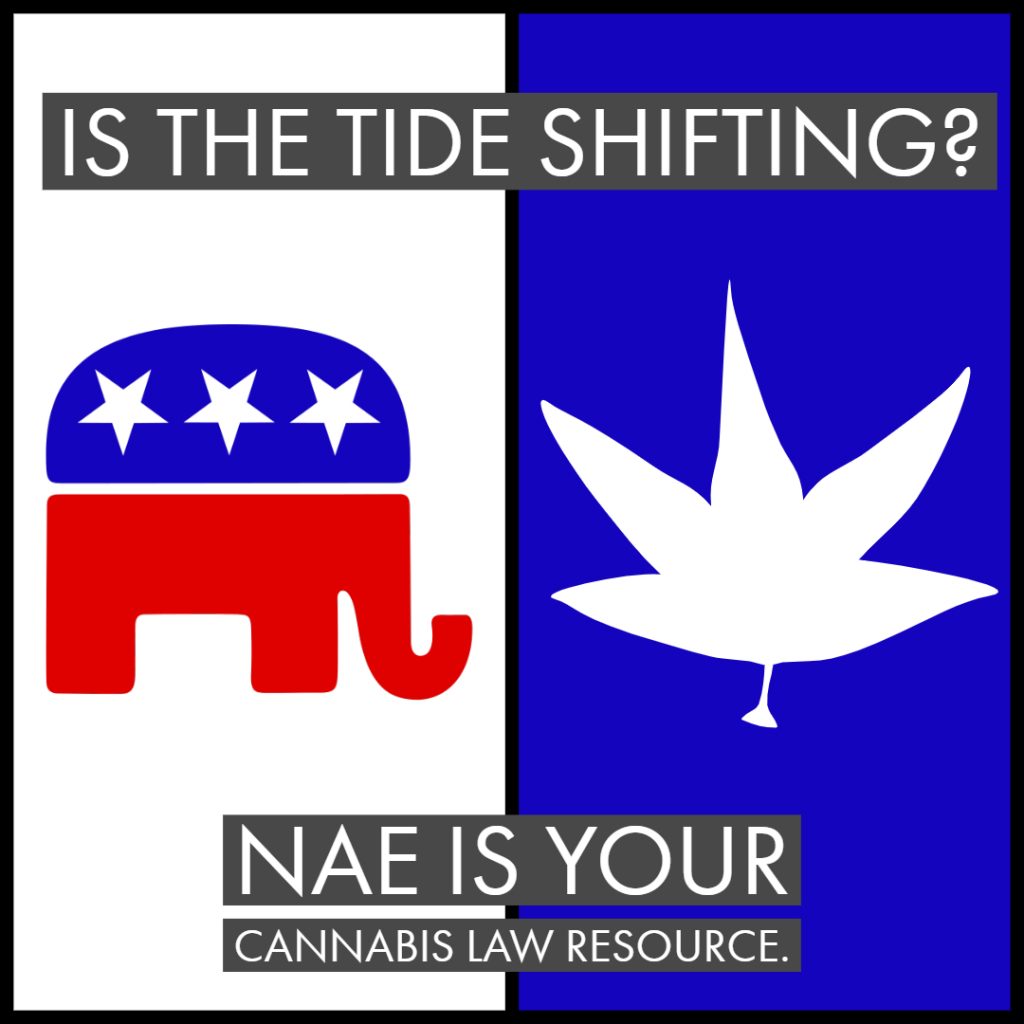 Former Controller Knecht and Former Deputy Controller Smack cited a number of shortcomings to drug policy at the federal level. They also describe how conservatives across the country are shifting their points of view. Here is a quick recap of what they had to say.
The war on drugs failed to stop illegal cannabis consumption.
Many conservative states are moving forward with medical cannabis measures.
Idaho, South Dakota, Nebraska, Kansas, West Virginia and Indiana are the only states left that outlaw cannabis on all levels.
Big pharma fights cannabis decriminalization to keep opioid use prevalent despite evidence that suggests that opioid use is a major threat to public safety.
Cash-based businesses and their customers, such as those in the cannabis industry, are susceptible to robbery.
Cash-based businesses are difficult for the state to regulate and tax.
Bipartisan support is required to end cannabis banking restrictions.
"Consistent with Republican "leave us alone" principles that oppose federal micromanagement of people's lives, it's time for the federal government to make cannabis legal and get out of the way of the states on such matters.
The president and Republicans in Congress should lead the way. The first action is simple — the federal government should reclassify cannabis. It shouldn't be a schedule one drug. Let's even go this far — completely decriminalize cannabis at the federal level, with Republicans running point on the issue," said Knecht.
NAE Helps Employers Navigate Federal and State Marijuana Laws
Current marijuana laws at the federal and state levels pose challenges for Nevada employers. Some employers may wonder how to handle employee off-duty cannabis use. NAE sheds light NRS 613.333 in our article, DOES NRS 613.333 ALLOW FOR OFF-DUTY CANNABIS USE?.
We not only help Nevada employers navigate cannabis-related laws, but we can also help employers review, refine and rewrite their employee handbooks. Some internal policies for a business can be decided through discretion. NAE can help you make sure that your handbook protects you and your business.
We also offer REASONABLE SUSPICION DRUG & ALCOHOL TESTING training to Nevada employers. As any employer knows, having a safe, healthy, and productive work environment is important to business success.
Having employees who are under the influence of drugs or alcohol while on the job poses serious health and safety risks. So, what should you do if you suspect that an employee is under the influence of drugs or alcohol while at work?
Reasonable suspicion drug testing is performed when there is evidence or reasonable cause to suspect an employee of drug use or alcohol misuse. Since reasonable suspicion drug testing is discretionary, it is important to have careful, comprehensive supervisor training to ensure consistent application across the workforce.
This training covers the signs and symptoms of drug use and alcohol misuse/abuse, best practices for conducting reasonable suspicion drug testing, and other drug testing issues, including the effect of the legalization of medical and recreational marijuana in Nevada. At the end of the training, participants will have a better understanding of what to look for, how to document reasonable suspicion, and what steps to take to ensure the company can maintain a safe and productive environment.
Visit our Calendar to register for REASONABLE SUSPICION DRUG & ALCOHOL TESTING. Don't see an upcoming date for the session you want? No problem! Give us a call at (775) 329-4241, email us at training@nevadaemployers.org or use our contact form to schedule a training session just for your business.
---
Do you know all your obligations as a Nevada employer? The Nevada Association of Employers (NAE) is here to help. Our staff of HR professionals is equipped with the knowledge and experience to assist employers in navigating the often-complex world of employment-related statutes and regulations. Contact NAE today!
For more information about NAE and what we do for Nevada employers, visit our website. If you are a Nevada employer interested in membership, please contact membership@nevadaemployers.org or join today!
Join Our Mailing List
Sign up here to receive monthly email updates on the latest NAE news, HR issues, special events, training dates and more!