OMG FMLA – HOW TO COMPLY & AVOID LIABILITY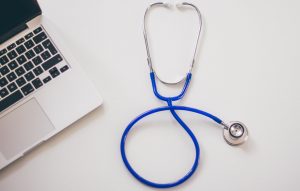 The Family and Medical Leave Act (more commonly known by its acronym — FMLA) entitles eligible employees of covered employers to take unpaid, job-protected leave for specified family and medical reasons. There is no question that FMLA provides important leave protections for employees, but often employers find administering it to be the source of many employment-related headaches because failing to administer FMLA properly can lead to legal liability and lawsuits.
There are several areas in which even the most well intentioned employers can find themselves in trouble. The following are the top FMLA compliance mistakes employers can make and how to avoid them:
Not Meeting Employer Obligations
Employers have many obligations when it comes to FMLA, including providing proper notice, maintaining health coverage during leave, restoring the employee to the same or equivalent job, and maintaining records. Failing to meet any of these obligations can certainly lead to liability.
FMLA Poster – Every covered employer must display or post a general notice about FMLA at every worksite in plain view where all employees and applicants can see it. NAE provides this required posting in our All-In-One Labor Law poster and for download from the Member Portal.
FMLA Policy – In addition to the required poster, if a covered employer has any eligible employees, it must also provide each employee with a general notice. This general notice can be included in the employee handbook or other materials the employer provides to employees regarding leave and benefits. If an employer doesn't have an employee handbook, the general notice/poster must be distributed to each new employee upon hire.
Employee Notifications – After the employer has determined an employee's eligibility, the employer must provide a Notice of Eligibility and Rights and Responsibilities to the employee. These notices must be provided to the employee within 5 business days of the initial request for leave or of learning that the leave may be FMLA-qualifying. Once the employer has enough information to qualify the FMLA leave, the employer must provide the employee with a Designation Notice within no more than 5 business days. If the leave does not qualify as FMLA leave, the employer must notify the employee in writing that the leave is not FMLA-protected.
FMLA Tracking – Employers are responsible for tracking the amount of FMLA leave employees use. Employers are also tasked with keeping employees updated on how much FMLA leave they have remaining.
Retaliation – FMLA specifically prohibits employers from interfering or retaliating against an employee for exercising his/her rights under FMLA.
Not Calculating Time Appropriately for FMLA Eligibility
FMLA provides eligible employees with 12 workweeks of unpaid, job-protected leave. The employee's actual workweek is the basis for determining his/her leave entitlement. So, for example, if an employee regularly works 25 hours per week, their FMLA entitlement is 300 hours (12 workweeks x 25 hours per week). Similarly, if an employee is required to work overtime, those hours should be included in the workweek calculation.
Not Recognizing Requests for FMLA Leave
There is no requirement that employees specifically reference FMLA to be eligible for leave under FMLA. For that reason, it is important that managers and supervisors are observant. Employees are only required to provide sufficient information to make the employer aware of the potential need for FMLA leave. If an employee is asking for time off to attend multiple doctors appointments in a short period of time or requests time off to care for her mother who was recently diagnosed with a terminal illness, employers should consider that the leave may be FMLA-qualifying and proceed accordingly.
Failing to Allow Employees to Provide Certification
When an employee requests leave for his/her own serious health condition, the employer is allowed to request certification of that serious health condition. Employees have 15 calendar days to return the Certification of Health Care Provider for Employee's Serious Health Condition. However, when an employee makes diligent good faith efforts, but is unable to return the certification within the 15 day deadline, the employee is entitled to additional time to provide certification.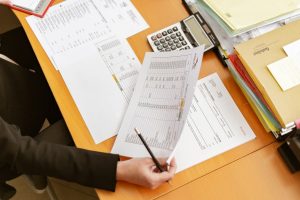 Calculating Amount of FMLA Used
Employees are allowed to use FMLA leave in the smallest increment of time the employer allows for other types of leave so long as the smallest increment is not more than one hour. If an employer uses different increments for different types of leave (i.e. sick leave can be taken in 15-minute increments, but vacation can only be taken in one-day increments), the employee must be allowed to use the smallest increment used for any type of leave.
Inflexible Notice Procedures
When the need for FMLA leave is foreseeable, employees must provide employers with at least 30 days advanced notice. However, when leave is unforeseeable or unexpected, employees must provide notice for leave as soon as possible after learning of the need to take leave. To determine whether notice is provided timely, employers should consider whether the need for leave is foreseeable or not and be flexible when needed.
Being Critical of Employee Use of FMLA Leave
Employers who comment on an employee's use of FMLA leave are asking for a lawsuit alleging interference or retaliation. Even if the employer is well intentioned, it can cause problems. Employers should ensure their managers and supervisors are trained on their obligations and how to handle FMLA leave.
Treating Employees Differently
Eligible employees have a right to take FMLA leave for for specified family and medical reason and should not be treated differently for doing so. Performance standards should remain the same for an employee before and after FMLA leave. To do otherwise may lead to allegations of retaliation.
Insisting on Goals Despite FMLA Leave
Employers should make adjustments to deadlines and performance goals to account for time off due to FMLA leave. Requiring employees who need to take time off — whether intermittently or not — for FMLA leave to meet the same deadlines as employees who do not and disciplining them for not meeting those deadlines is just asking for trouble.
Wrongly Punishing Perceived Abuse
Employers should be cautious when it comes to disciplining an employee who exceed the number of absences detailed in the FMLA certification. Not all deviations from the certification are FMLA abuse. Employers should utilize the recertification process. If there has been a significant change in circumstances, it is appropriate to request recertification. Significant changes that require recertification include receiving information that causes the employer to doubt the employee's stated reason for the absence or the continuing validity of the existing medical certification.
Properly administering FMLA leave can be a challenge, but being aware of common trouble spots will help keep you on the right side of the law.
Join Our Mailing List
Sign up here to receive monthly email updates on the latest NAE news, HR issues, special events, training dates and more!