WHEN DO YOU HAVE REASONABLE SUSPICION TO TEST FOR DRUGS AND/OR ALCOHOL
Recently one of your employees has been acting suspiciously; they have been extremely irritable, taking more breaks than usual, and seem to have an endless sniffle and runny nose. Based on what you have seen on TV, you believe that the employee may be using cocaine. Is this enough to send this employee for drug testing?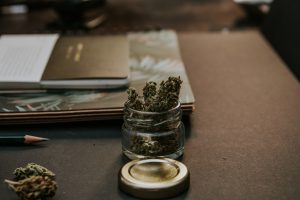 You have another employee who you know, based on conversations you have overheard with co-workers, uses medical marijuana to counteract the effects of chemotherapy. There is nothing to indicate that this employee is using or impaired at work. Is the discussion among employees enough to send this employee for a drug screen?
According to recent data from Quest Diagnostics, the rate of positive drug tests is the highest it's been since 2004 (4.4%), with marijuana being the most commonly detected drug. Therefore, employers are right to be suspicious when an employee's behavior, attitude, work performance, appearance, etc. lead them to believe drugs may be a contributing factor. However, employers need to make sure this suspicion is reasonable before sending an employee off for a drug screen.
Reasonable suspicion drug testing is performed when there is evidence or reasonable cause to suspect an employee of drug use. The evidence or reasonable cause is based upon the observations of the supervisor or another employee.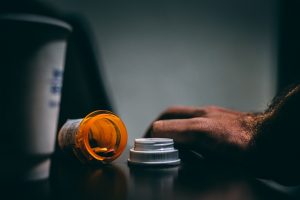 In both of the above scenarios, there doesn't appear to be enough there to send either employee for drug testing.
In the first scenario, you shouldn't be basing your reason for sending an employee for drug testing on something you have seen on Law & Order or The Wire. Allergies and the common cold, both of which are prominent this time of year, are equally as likely explanations for the employee's irritability and runny nose. Don't jump from runny nose to cocaine kingpin.
In the second scenario, you are basing your decision to send the employee for drug testing solely on the knowledge that they are a medical marijuana user. That alone is not going to be enough to justify a drug screen. Reasonable suspicion is based on direct observation, not rumor and conjecture. Further, you may run into trouble with NRS 613.33, which prohibits employers from discriminating against an employee for lawful use of a product outside of work hours. This may cover marijuana, which is legal at the state level.
Since reasonable suspicion drug testing, as opposed to random or pre-employment drug testing, is discretionary, training is important to ensure consistency and compliance with company policy. Nevada Association of Employers (NAE) can help with that.
Reasonable suspicion is a topic in our popular Supervisory Skills: The Fundamentals training series as well as Supervisory Skills: BOOTCAMP. We can also come on-site to your place of employment to provide reasonable suspicion training to your supervisors and managers at a reasonable cost. Contact NAE for more information on our on-site training options and check our calendar for the latest training offerings.
Join Our Mailing List
Sign up here to receive monthly email updates on the latest NAE news, HR issues, special events, training dates and more!