AVOIDING AGE DISCRIMINATION DURING THE COVID-19 PANDEMIC
Early in the pandemic, the primary concern of age discrimination in employment centered on the mass layoffs and furloughs that were being conducted when many businesses were ordered to shut down their operations. Often, when employers conduct mass layoffs there can be the tendency to let go of older (and likely more expensive) employees in favor younger and more cost-effective employees. However, such a practice may be a violation of the Age Discrimination in Employment Act (ADEA). Thus, it is always recommended that employers rely on a decision process that is based on objective criteria and does not disproportionately affect individuals who are protected under ADEA.
Now that we are nearly a year into the pandemic, employers face new challenges in remaining compliant with the ADEA. Earlier this year, the Equal Employment Opportunity Commission issued guidance concerning age discrimination in employment as it relates to COVID-19. Relying on the Centers for Disease Control and Prevention's (CDC) explanation that individuals age 65 and over are at higher risk for a severe case of COVID-19 if they contract the virus, the EEOC has recommended that employers offer "maximum flexibilities to this group." This was to ensure that both the employer and employee, who may be concerned with the risk of working during the COVID-19 pandemic due to age, work together to find a reasonable solution to allow the older worker to continue working.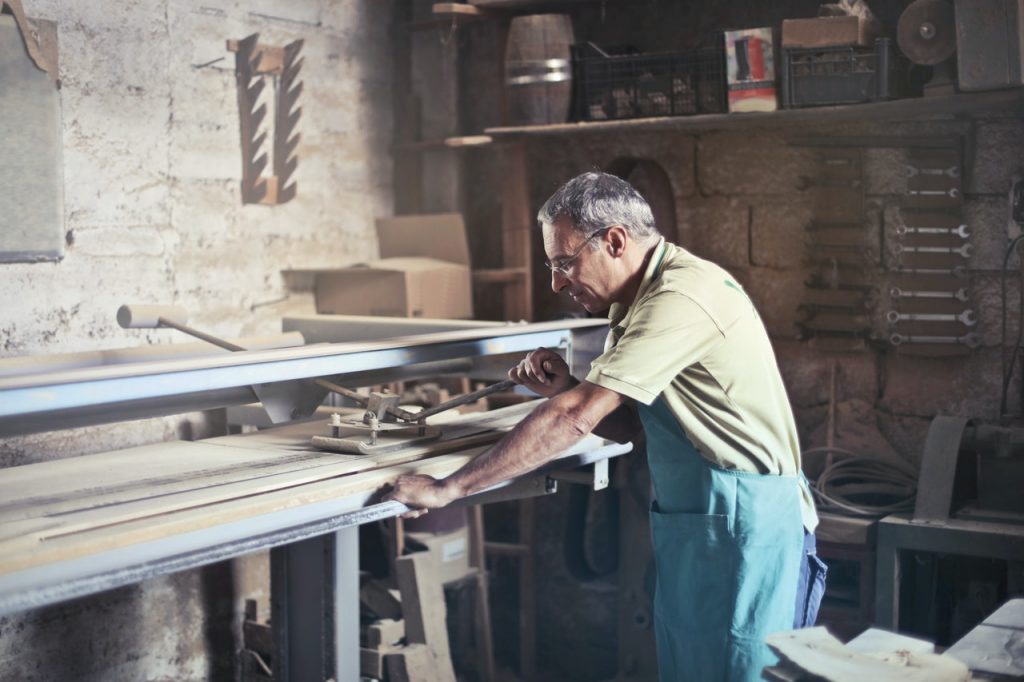 Additionally, the EEOC reiterated the protections for older workers under the ADEA. Under the ADEA, employers are prohibited from discriminating against individuals age 40 or older in any aspect of employment. This includes prohibiting "a covered employer from involuntarily excluding an individual from the workplace based on his or her being 65 or older, even if the employer acted for benevolent reasons such as protecting the employee due to higher risk of severe illness from COVID-19." Thus, even if the employer believes they are doing the "right thing" but limiting the older worker's exposure to COVID-19, such action may result in a violation of the ADEA.
Notably, however, the EEOC specifically stated that the ADEA, unlike the Americans with Disabilities Act (ADA), does not include a right to a reasonable accommodation for older workers due to age. Therefore, employers have no legal obligation to allow older employees to telework or to take leave, unless the employee has an underlying condition which could be considered a disability under the ADA. This likely prompted EEOC's recommendation that employers provide "maximum flexibilities" to those older workers.
Lastly, with a vaccine now being distributed, many employers are looking to implement mandatory vaccination policies. The EEOC's most recent guidance has effectively stated that employers can require employees to get vaccinated for COVID-19, subject to certain limitations. Employers are still required to make reasonable accommodations for employees who cannot get vaccinated due to a disability or sincerely held religious belief. Regarding older workers, employers should avoid having policies that prioritize or only include older workers for vaccination. Employers should have a policy that applies to the entirety of the workforce, subject to the exceptions noted previously.
As we continue to navigate the COVID-19 pandemic, the Nevada Association of Employers (NAE) remains committed to providing you the most up to date information for our members. If you have any questions, contact us at info@nevadaemployers.org or (888) 398-8092.
Join Our Mailing List
Sign up here to receive monthly email updates on the latest NAE news, HR issues, special events, training dates and more!