BAN ON MANDATORY ARBITRATION OF SEXUAL HARASSMENT CLAIMS
Defending your company against sexual harassment claims became a bit harder. On March 3, 2022, President Biden signed into law the Ending Forced Arbitration of Sexual Assault and Sexual Harassment Act of 2021 ("Act"). The Act prohibits mandatory arbitration of sexual harassment and sexual assault claims. Since private arbitration is not an option anymore, employers will have to defend sexual harassment claims in court, for all the public to see. Because of this, employers should be looking at what they can do to address sexual harassment claims before they make it that far.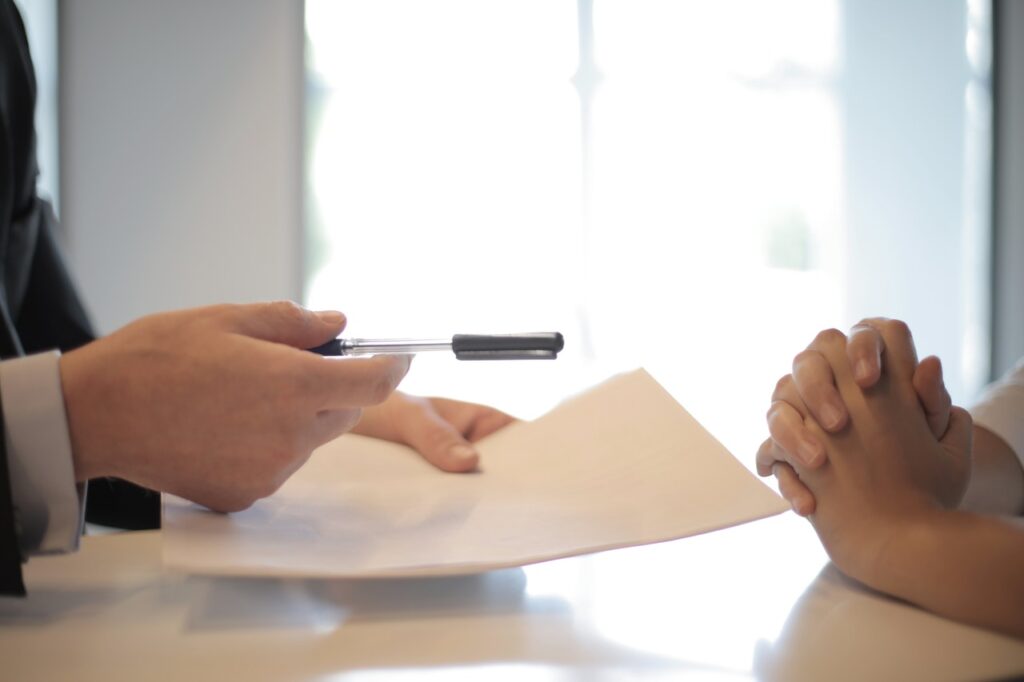 First, an employer should review their anti-harassment and anti-retaliation policies. Employers want to make sure to check your handbook to confirm that all types of harassment, including sexual harassment, are prohibited under your policies. Policies should also prohibit any type of retaliation for filing a harassment claim and for participating in the investigation of such a complaint. Employees should also be required to sign a handbook acknowledgment, wherein employee affirms that they received and understand all policies in the handbook. These acknowledgments should be stored in employee's personnel files.
Employers should also provide multiple options to employees for reporting complaints about sexual harassment. Some policies only state that an employee should report any sexual harassment to their immediate supervisor. However, this is insufficient if the immediate supervisor is the one doing the sexual harassment. As such, all policies should provide multiple individuals that an employee can report a complaint for sexual harassment to. Some employers have even provided employees with anonymous hotlines for reporting.
Training is also a very important tool employers can use to defend against sexual harassment. Some employers like to use prerecorded online harassment training that may be out-of-date. However, the most effective training programs are ones that are in-person, interactive, conducted by a well-trained individual, and that are tailored to the specific needs of the workplace. All employees should also go through training on a regular basis. An employer should maintain records of all anti-harassment training conducted in the workplace.
If your company receives a sexual harassment complaint, it is vital to conduct a prompt and thorough investigation. All complaints should be taken seriously, and investigations should begin immediately after the company receives the complaint. The individual tasked with conducting the investigation should be unbiased and the company should provide the investigator with all resources needed to promptly address the complaint. If the investigation is complex or the company does not have an unbiased individual to complete the investigation, the company should consider retaining outside counsel to assist. Once investigation has been completed and wrongdoing has been substantiated, companies should take prompt disciplinary action. All steps in the investigation including any discipline should be thoroughly documented.
All arbitration agreements should also be reviewed, and the arbitration agreement template the company uses should be updated. Companies should check their arbitration agreements to determine if they cover sexual assault and/or sexual harassment. Keep in mind though, the Act only invalidates arbitration agreements to the extent that they apply to sexual harassment and/or sexual assault claims. All other portions of the arbitration agreement still remain enforceable. If the template for your company's arbitration agreement contains provisions stating that sexual harassment and/or sexual assault claims are subject to mandatory arbitration, the template should be updated, and that portion should be removed.
---
Our team of HR and legal professionals are here to assist members with questions on new requirements, like this one, and provide solutions to your everyday and most complex employment-related issues. Members can contact us at (888) 398-8092 or info@nevadaemployers.org for assistance. Not a member? Join today and begin enjoying the benefits of membership that Nevada employers have relied on for more than 80 years.
Join Our Mailing List
Sign up here to receive monthly email updates on the latest NAE news, HR issues, special events, training dates and more!