DOCUMENT DISCIPLINARY ACTIONS, ALWAYS
We've been stressing this for awhile, but now more than ever, it is extremely important to review your Employee Handbook. When was the last time you took a peek at it? Reviewing your policies, re-writing out-of-date policy, etc., will save you from a world of hurt and headaches that could be in your near future. Are your policies really, 'zero tolerance' or are your managers ignoring behaviors to avoid conflict? Are you?
It's 2018. It's time to change a few things up.
Business leaders, managers, and owners are often trying to better their workplace environments and business models. To do this, many try to push their company culture, workplace attitude, and employee relationships to encourage other people to work at their business. Company culture starts with the employee handbook, end of story. Having clear policies in place that are easy to understand, open, available, and up for review creates an open dialogue between management and employees for a safe environment.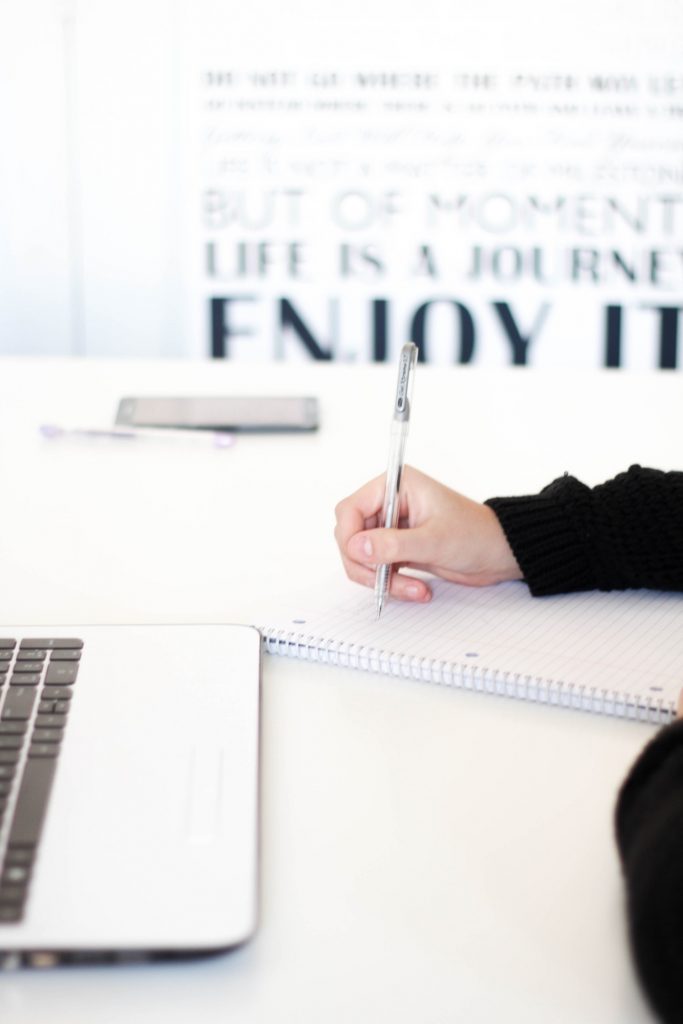 Whatever happens in the workplace, remember to abide by your policies, always. AND DOCUMENT EVERYTHING, even if it seems tedious. You will never know when that kind of information will come in handy. Whether it was a small conversation, mention, or correction, make sure that it is dated and the employee knows that you've documented the interaction. We recommend a handbook review at least annually to ensure legal and cultural compliance. What is in your employee handbook is the bible, it is your company's law, and when you and your employees agree to abide by it, and it is properly written, this will not only mitigate workplace violence, but it will easily help you discipline employees that may be acting inappropriately in the workplace.
Our goal is to help Nevada employers by teaching them that by looking at your own actions first, you can get people to notice positive changes in your business.
If you have to discipline an employee, both punishment and reward are two tactics for preventing bad behavior. Guess which one is more effective? Although many employers believe that chastising their employees is an effective disciplinary measure, it is rarely effective in the long-term. Instead, your employees may do things out of concern for punishment rather than the desire to improve your company. You hired these individuals to help you grow your company, not stay stagnant, status-quo, right? Positive reinforcement in the workplace relies on providing employees with opportunities to get rewarded for good behavior. If you use negative discipline to correct employee behavior you are pointing out a few mistakes rather than highlighting the good, which for many employees can have the opposite effect, causing the individual to 'shut down' in a way, never testing boundaries or trying new things, for fear of negative feedback or reinforcement.  Without planning and collaboration, employees may cut corners as well; something no leader wants.
We at NAE believe that ethical leaders provide model behavior, and the write employee handbook will do your company a world of good. Ethical behavior in the workplace has positive effects on employee morale, employee commitment to the organization, and overall company credibility. One of our goals at the Nevada Association of Employers is to provide training for leaders to help them facilitate ethical behavior in their workplace. Through proper training, we believe your company and its employees can reach their full potential.
Do you want to discuss your employee handbook? How to properly deal with workplace violence, ethics, or disciplinary action? Contact NAE today and let one of our professionals walk you through any questions you may have.
Join Our Mailing List
Sign up here to receive monthly email updates on the latest NAE news, HR issues, special events, training dates and more!