This time of year, some employers start the process of trying to clean up their files as the end of the year approaches. This can entail cleaning up employee files, doing audits and filing that stack of paper that's been growing since April. At NAE, we can help with some of that headache.
We can come on-site and do a file audit to help assess what some of the problems may be and go over the ways to correct the files. Also, we can do I-9 audits for your organization. These are important to aid in maintained compliance. USCIS recommends that someone from an external firm or a trained employee not otherwise involved in the Form I-9 process do the audit.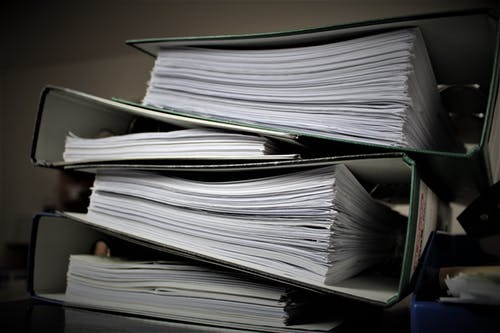 An essential part of completing the I-9 properly is making sure that the staff that are completing these forms are trained and that training is current. Ensure that they have a clear understanding of your compliance and training protocol. Fines for failure to complete forms correctly have increased in the past few years and so have the potential charges. It is vital to make sure employees are trained on the completion of the I-9. Proper completion of the I-9 will make the audit much easier, and quicker!
Some employers try to do audits on their own and while that works for some, it may not work for all employers. Once the audit process is started, it's recommended to continue it consistently.
Employers should determine the purpose of their audit. Audits must be based on neutral and non-discriminatory criteria. Have a clear, written hiring and employment eligibility verification policy. Set timelines for when you want to have audits completed. Notify employees that an audit will be happening. Complete the audit and make the necessary corrections. After corrections are completed, do not process E-Verify again if you participate in the program.
Did you know that the number of employers who participate in E-Verify has increased by over 700% in the last 10 years?
E-Verify, while not required for private employers without federal contracts, is considered to be best practice. It is used to verify the employment eligibility of all new hires. Some employers mistakenly use the Social Security Number Verification Service (SSNVS) to try and verify eligibility, but SSNVS is for wage reporting purposes. The SSNVS is helpful in addressing any name discrepancies and potential fraudulent documents but must not be confused as employment eligibility verification.
At NAE, we stay up to date on changes with governmental regulations, forms like the I-9, and more. Nevada businesses trust that they are getting the latest information on their rights and obligations as employers from NAE because it's what we do. For more information about NAE and what we do for Nevada employers, visit our website. If you are a Nevada employer interested in membership, please contact membership@nevadaemployers.org or join today!
Join Our Mailing List
Sign up here to receive monthly email updates on the latest NAE news, HR issues, special events, training dates and more!