EEOC BRINGS SUIT AGAINST EMPLOYER WHO RESCINDED JOB OFFER TO APPLICANT ON ANXIETY MEDICATION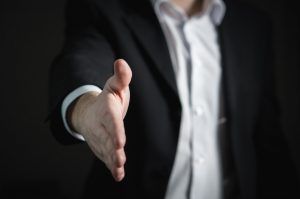 According to the Equal Employment Opportunity Commission (EEOC), a Wisconsin inpatient residential health facility violated federal law by rescinding a job offer because the applicant tested positive for a prescribed medication during a pre-employment drug screen.
Rogers Behavioral Health (RBH) offered a job applicant the position of intake specialist. During a pre-employment physical, which included a drug screen, the applicant disclosed that she had a prescription for anxiety medication as well as other medical impairments. The doctor who performed the physical indicated on the physical examination form that she had reviewed the applicant's drug screen and found the applicant to be medically acceptable for work as an intake specialist.
Despite the doctor's assessment, RBH rescinded the job offer by email without explanation. RBH did not contact the applicant or allow the applicant to provide additional information to contest or explain the drug screen. The EEOC believes RBH rescinded the offer because it regarded the applicant as disabled due to the drug screen, in violation of the Americans with Disabilities Act (ADA) and Title VII of the Civil Rights Act of 1964, which prohibit discrimination on the basis of actual or perceived disability.
The EEOC brought suit against RBH on behalf of the job applicant seeking reinstatement, back pay, compensatory and punitive damages, and non-monetary measures to correct RBH's practices going forward.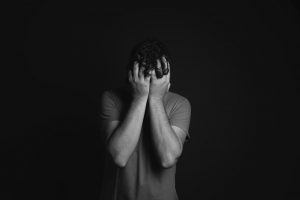 The ADA prohibits discrimination by covered employers (those with 15 or more employees) against a qualified individual with a disability. This prohibition exists during employment as well as the application process. An individual with a disability, under the ADA's definition, is a person who has a physical or mental impairment that substantially limits one or more major life activities, has a record of such an impairment, or is regarded as having such an impairment.
It's the "regarded as" part of the definition that was implicated in this case. "Regarded as" protects an individual from discrimination based on an employer's belief that he or she has a disability and then treating that person accordingly.
The ADA requires that employers attempt to accommodate qualified individuals with disabilities, including those who are properly using prescription medications, unless doing so would be an undue hardship to the employer. Undue hardship is defined as an action requiring significant difficulty or expense when considered in light of the employer's size, financial resources, and the nature of business operations. It is a fairly high bar that can be difficult to meet.
It's important for employers to understand all the laws that apply to their operations before making employment decisions that can get them into hot water. Have a difficult situation that you need assistance with? Want to know best practices for hiring, disciplining, or terminating an employee? Contact NAE. Our team of professionals is here to assist our members navigate difficult employment situations and remain compliant.
Join Our Mailing List
Sign up here to receive monthly email updates on the latest NAE news, HR issues, special events, training dates and more!