HOLIDAY PARTIES IN THE AGE OF COVID-19
'Tis the season of Thanksgiving and holiday get-togethers. It is also the season of planning events and we have started to get this question at NAE: Should we have a holiday party this year or is that too risky?
Some employers are on the fence due to the possible exposure risks involved with holiday get-togethers. Others still want to have an opportunity to thank their employees for all the hard work they have done this year through the pandemic. The CDC has issued recommendations for the holidays and then there are the local restrictions to be aware of as well. So what should you do?
If you choose to have a holiday party, a vital part of planning this year is choosing the location. Employers need to consider the size of the room; not just for headcount but also to ensure there is room to properly social distance. This may require more space than in years past. Also, something to consider is whether the employer wants to include spouses or families in the festivities. This is a consideration every year, but this year requires some additional thought due to COVID-19. Including significant others or families would add to the headcount, which would likely require an even larger space. The space where you host your holiday celebration should be well ventilated, have access to areas where attendees can sanitize their hands, and provide space for proper social distancing.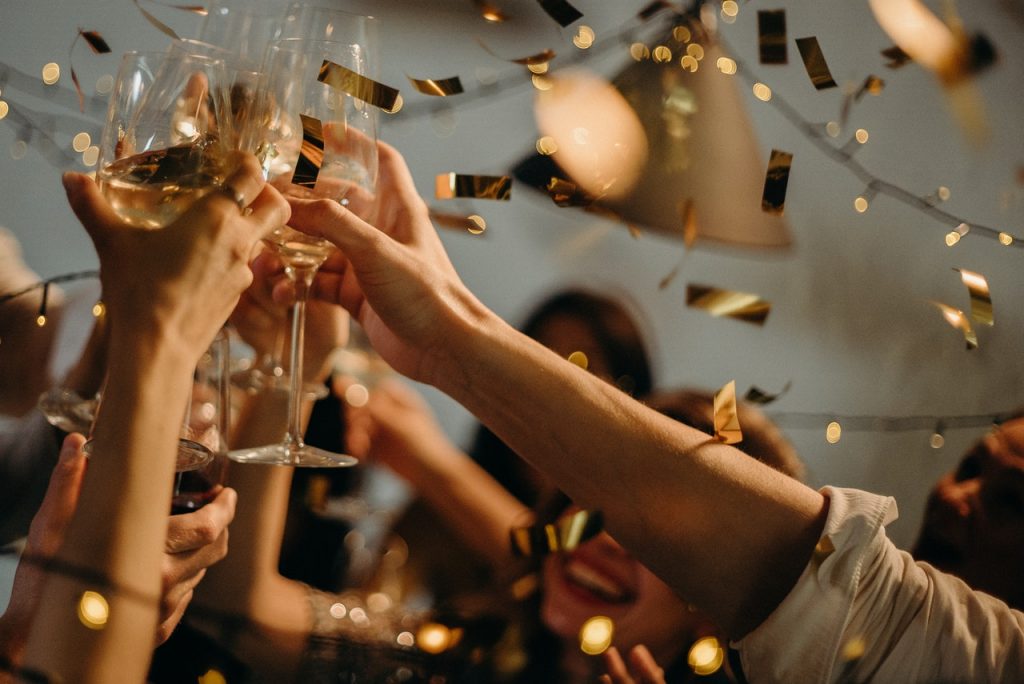 Some things to consider this year:
Host the event at a location that is large enough to safely allow your group to gather.
Ensure that protocols for social distancing and the wearing of masks are in place.
Establish guidelines for the event.
Consider having the event catered and served; avoid buffets.
Plan for a shorter event to limit time of potential exposure.
Have raffles, trivia or similar games to help with socially distanced interactions.
Avoid activities like dancing.
As we enter this season of being thankful for our families, jobs, and life, let us take time to think about those around us. Instead of forcing the tradition of having a holiday party, would your employees rather have a personal word of thanks shared with them instead? This year we are given a chance to rethink the office holiday party and re-evaluate what is important. This year, instead of spending money on a party, maybe take that money and gift your employees with a turkey or ham so they can have a party at home with their loved ones. Remember, employees are your best asset. This is a chance to engage with your employees differently and potentially shift your culture in a more positive light.
At NAE, we are incredibly fortunate to have the ability to work with employers across the state of Nevada. It is something that we do not take lightly. It is a privilege to get a glimpse into the businesses that shape our state.
We are always looking for ways to best serve our members. Sometimes, it is through studying new laws and sometimes it is by offering guidance related to holiday parties. As always, we say thank you. Thank you for trusting us to assist you through the years, especially this year. Thank you for sending your staff to our training courses. Thank you for everything.
Join Our Mailing List
Sign up here to receive monthly email updates on the latest NAE news, HR issues, special events, training dates and more!