IS IT A FAKE?: VERIFICATION OF EMPLOYEE'S VACCINATION STATUS
Every day, employers across the state are beginning to at least consider adopting a mandatory vaccination program. Indeed, many large employers will soon be required to ensure its employees are vaccinated considering the recently published Emergency Temporary Standards.
Almost as quickly as shots started going into arms, some individuals began to manufacture and/or procure fake vaccination cards to avoid being excluded from activities such as travel, entertainment, education, and employment. Notably, it's already a federal crime to buy, use or sell fraudulent documents that bear a federal agency's seal, such as the CDC seal on vaccination records. Violators face a fine and up to five years in prison. Employers must also recognize that counterfeit vaccination records could detract from an organization's efforts to implement their mandatory vaccination policies.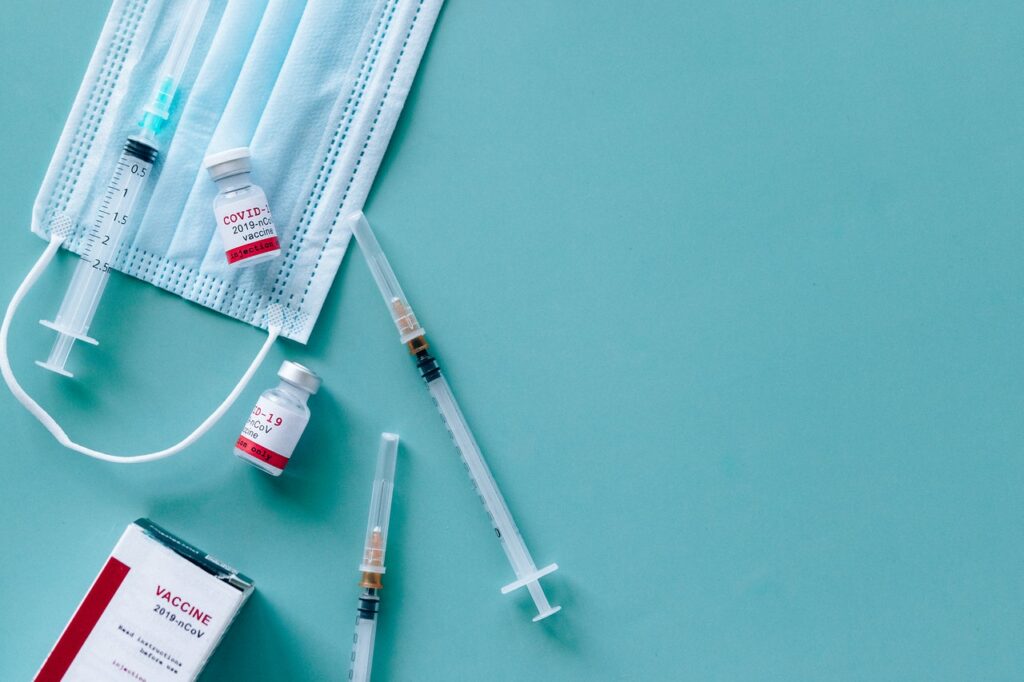 Employer's Burden to Detect Counterfeits
A confounding yet inevitable question for employers will be how to detect, as well as respond to, employees that present what may appear to be false documentation of their vaccination. As an initial matter, the good news is that the potential legal liability for false documentation is fairly low. An employer's ultimate burden is to take reasonable measures to check the vaccination status of employees. Employers are not expected to become experts in authenticating the veracity of vaccination records, just as they are not expected to become experts in identification for the purposes of I-9 compliance. However, reasonable measures for verification likely will include some responsibility for training an employer's representative responsible for verification to have some idea of what may be signs of fabricated or copied vaccination information.
Common Characteristics of Counterfeit Vaccination Cards
COVID-19 vaccination cards feature the CDC's seal, a recipient's name and birthdate, the vaccine maker, lot number, and the date and place of the shot. Accordingly, it is this set of information wherein employers will find most evidence of fabrications:
Consistency with Identification: If the vaccination record is a mere fabrication, it is possible that the information on the card will not match the accompanying personal identification, such as spelling of name or birthdate.
Timeframe for dosage: Generally speaking, the timeframe between doses for the Moderna vaccination 28 days, while the prescribed timeframe between doses for Pfizer is 21 days apart (recall that Johnson and Johnson is a single dose vaccination). While the time between doses may be longer due to scheduling, inaccurate intervals may be a sign of a fake.
Lot Number: Lot numbers should generally be different for the two vaccinations. If they are the same on a single card, it may be a sign of fabrication. Also, while employers are not likely to check individual lot numbers for each employee, it is possible to check the veracity of lot numbers if there are other indications that the vaccination record card may be a fake.
Misspellings: In a manner similar to fake websites, counterfeit cards may contain misspellings or grammatical irregularities. If the card contains such errors, chances are that it is not a government issued card.
How should an employer respond to an employee who presents what appears to be a fake vaccination card? The priority is to ensure that the response is consistent such that any adverse employment action is not subject to a claim a discrimination based on a protected category. If an employee is unable to produce supporting documentation for a vaccination card, or admits to presenting false information, the employer should respond in the same way as it would for any other misrepresentation in the workplace, with discipline up to possible termination of employment.
Overall, employers must be proactive in establishing a clear policy that communicates the organization's expectations with respect to mandatory vaccinations. Such communications, coupled with a coherent response to requests for accommodations, should assist in limiting the temptation for some employees to present false vaccination documentation.
NAE members can contact our team of experienced human resources and legal professionals to discuss questions regarding company policy regarding COVID vaccination, recordkeeping requirements for vaccine records, and more. Not a NAE member? Join today to begin enjoying the benefits of membership.
Join Our Mailing List
Sign up here to receive monthly email updates on the latest NAE news, HR issues, special events, training dates and more!