NLRB REVERSES ON TEST FOR JOINT EMPLOYERS
You may recall last August we told you about legislation making its way through Congress to provide a permanent (and more favorable) definition of the joint employer relationship. The Save Local Business Act is still making its way through Congress. However, in the interim, the National Labor Relations Board (NLRB) has changed it's position twice on the proper test and definition for joint employer.
Some History on Joint Employer
For many years, the NLRB's position was that two companies would only be considered joint employers if they shared or codetermined those matters governing the essential terms and conditions of employment. Therefore, an employer would only be considered a joint employer if they actually exercised the right to control and that control was direct, immediate, and not limited and routine.
That all changed in 2015 with the NLRB's decision in Browning-Ferris. Browning-Ferris eliminated the requirement that the employer actually exercise control.  The NLRB found that Browning-Ferris was a joint employer with Leadpoint, the company that supplied employees to Browning-Ferris to perform various work functions. In finding that Browning-Ferris was a joint employer, the Board relied on indirect and direct control that Browning-Ferris possessed over essential terms and conditions of employment of the employees supplied by Leadpoint as well as Browning-Ferris' reserved authority to control such terms and conditions. This decision is currently on appeal to the U.S. District Court of Appeals.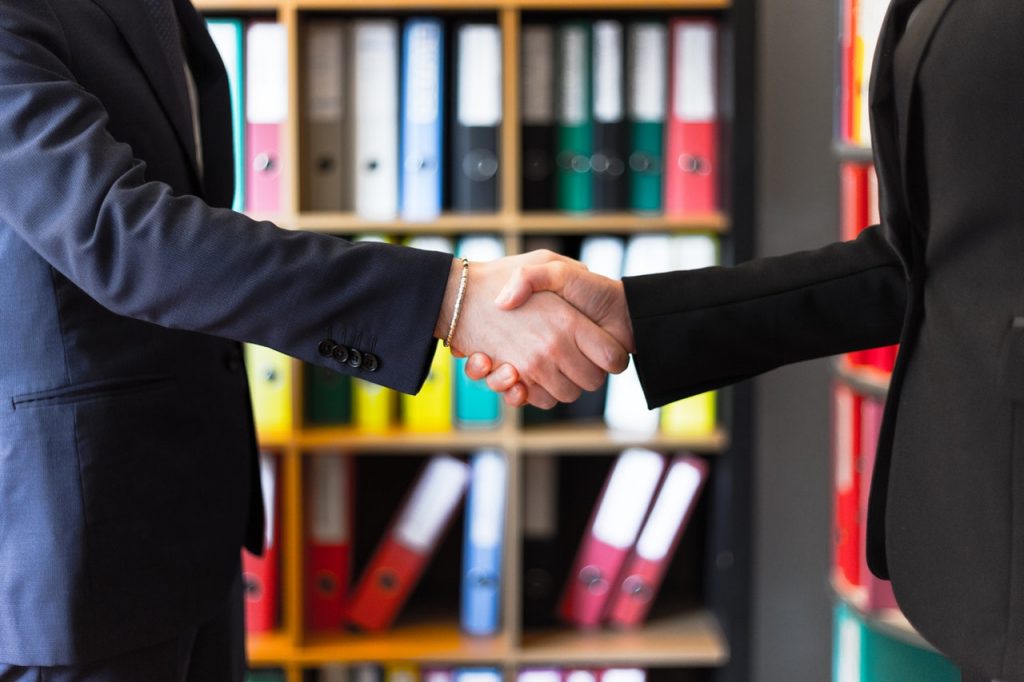 Reversal of Browning-Ferris
This last December, the NLRB overturned Browning-Ferris in its decision in Hy-Brand Industrial Contractors, Ltd. This decision involved two construction companies—Brandt Construction and Hy-Brand. The two companies were interconnected in different ways and management exercised joint control over essential employment terms of workers from both companies. Several workers went on strike alleging unsafe working conditions and perceived substandard wages and benefits. Management terminated their employment and the workers brought a claim of unfair labor practices against both entities as joint employers. The two entities were found to be joint employers by an Administrative Law Judge applying the Browning-Ferris standard.
The matter was heard by the newly constituted NLRB—now made up of a majority Republican appointees. While the NLRB found Brandt Construction and Hy-Brand to be joint employers, they did so under the old standard and rejected the standard outlined in Browning-Ferris outright. Therefore, under the new NLRB, proof of indirect control, contractually reserved control that has never been exercised, or control that is limited and routine would not be sufficient to establish a joint employer relationship.
This decision was welcome news for employers, but that good news was short-lived.
Ethical Concerns Prompts Reversal of Hy-Brand Decision
One of the new NLRB members, William Emanuel, who was confirmed by the Senate and assumed his position on the Board in September 2017, had previously worked for a law firm that represented one of the employers in the Browning-Ferris case. Emanuel was asked about the possible conflict of interest in hearing the case. Emanuel did not recuse himself from the case stating that the connection between his former law firm and the case was too remote. However, his assurances did not stop concerned parties from putting pressure on the NLRB to vacate its decision in Hy-Brand.
The NLRB bowed to the pressure and vacated the decision. The NLRB issued the order vacating the Hy-Brand decision stating "in light of the determination by the Board's Designated Agency Ethics Official that Member Emanuel is, and should have been, disqualified from participating in this proceeding." Therefore, the employer-friendly standard re-adopted in Hy-Brand was no longer. The Browning-Ferris standard remains in full effect — for now.
---
Nevada Association of Employers (NAE) will continue to monitor developments at the NLRB to ensure our members get the latest information to stay in compliance.
NAE monitors legislative process and regulatory decisions so you don't have to. Nevada businesses trust that they are getting the latest information on their rights and obligations as employers from NAE because it's what we do. For more information about NAE and what we do for Nevada employers, visit our website. If you are a Nevada employer interested in membership, please contact membership@nevadaemployers.org or join today!
Join Our Mailing List
Sign up here to receive monthly email updates on the latest NAE news, HR issues, special events, training dates and more!