Did you know that at NAE, even when the legislative session is done, we are working for our members to obtain clear interpretations of the new laws?
This work includes studying advisory opinions, meeting with the regulators and hosting legislative updates. One of the almost overlooked aspects of our new paid time off law (Senate Bill 312) was the impact that this law will have on staffing agencies.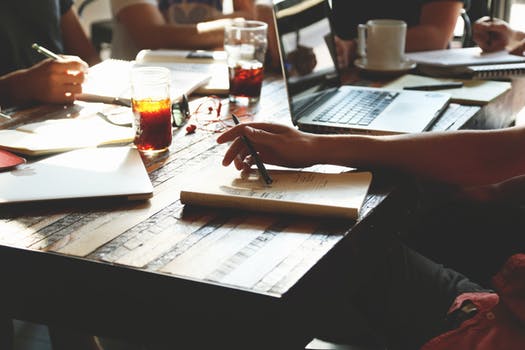 Senate Bill 312 states that temporary, seasonal, and on-call employees are exempt from the requirements outlined in the law. Many employers who utilize temporary employees collectively breathed a sigh of relief. However, the Labor Commissioner issued an advisory opinion that changed everything and now some agencies are hurrying to make sure they are compliant.
Based on the Advisory Opinion dated October 4, 2019, there is a large impact to staffing agencies and potentially the employers that utilize temporary employees. In the Advisory Opinion, the Labor Commissioner states: "A "Temporary Employee" would be an employee who works less than 90 days on an occasional or temporary basis whether they are paid by the employer or a Private/Temporary Employment Agency, Training School, or Training Center." In further detail, the Labor Commissioner explains "Temporary, seasonal, or on-call/per-diem assignments that exceed 90 days in length may trigger a presumption that the employee is now a Part-Time employee or a Full-Time employee."
Essentially, agencies will be required to comply with the new PTO law if their employees work more than 90 days.
The impact to companies utilizing temporary workers may not appear to be large but some things we've heard on our HR Hotline are, "Who's going to pay for this?" and "Who is responsible for holding the temporary employees job if they chose to go on vacation?" The answer to the first question is variable. It will depend on the agency and how they choose to handle it. Some agencies may increase rates, some may implement a surcharge, or some may just absorb the cost. The second question is again going to be something employers will need to work out with the agency they work with. More than likely, the responsibility will fall on the temporary staffing agency.
It is important to communicate clearly with your agencies or your clients. Quite possibly, they may know about the law, but not how it could impact them. Refer them to NAE so they can reap the benefits of membership. We are more than willing to assist them with any questions after they join and will assist with updating policies and maintaining compliance. We have a bonus gift for members who refer a company that joins NAE.
Join Our Mailing List
Sign up here to receive monthly email updates on the latest NAE news, HR issues, special events, training dates and more!